"Sense and Sensibility" Comes to Northside
This year, Northside's annual fall play is "Sense and Sensibility" adapted by Kate Hamill from Jane Austen's 1811 novel. The play is directed by Ms. Kyra Doherty, English Department, and will feature over 20 student performers. 
Set in Southwest England during the late 16th century, "Sense and Sensibility" tells the story of the Dashwood sisters. The sensible and eldest sister, Elinor, played by Samantha Ringor (Adv. 001) and hypersensitive and emotional Marianne, played by Gigi Calcagno (Adv. 107), find themselves impoverished after the death of their father. The romantic comedy explores deep emotional connections and romantic relationships as the sisters seek a new home. Nicole Beaubien (Adv. 202), one of the play's Gossips, said, "I love this play because it is a story of love and loss, but still full of laughter and warmth."
Northside's production of "Sense and Sensibility" will premiere on Friday, November 22 at 7:00 p.m. Over the weekend, there will be a performance on Saturday, November 23 at 7:00 p.m. and a matinee showing on Sunday, November 24 at 3:00 p.m. Calcagno said, "The cast and crew have worked so hard and it's been wonderful to see it all come together. I'm beyond excited for our opening night." Tickets will be available at the door for $5. 
Cast
Samantha Ringor as Elinor
Gigi Calcagno as Marianne 
Mai-Linh Weller as Margaret 
Vivian Zagotta as Mrs. Dashwood
Caleb DeBerry as John Dashwood
Jack Murray as Edward
Annabel Faircloth as Fanny
David Dobria as Colonel Brandon
Nick Kapp as Willoughby 
Mario Hernandez as Sir John Middleton
Tessa Martinez as Mrs. Jennings
Rachel Eisenberg as Lady Middleton
Janie Toft as Mrs. Ferrars
Abbie Kelleher as Lucy Steele
Betty Slatkoff as Anne Steele
Simon Carter as Robert Ferrars
Mia Finely as Gossip
Lindsay Clark as Gossip
Hannah Fitzmaurice as Gossip
Nicole Beaubien as Gossip
Kiana Rosado as Gossip
Alan Golik as Ensemble 
Rachel Eisenberg as Ensemble
Emily Fieldman as Ensemble
Janie Toft as Ensemble
About the Writer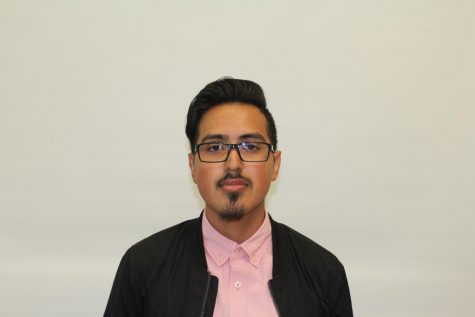 Kevin Rueda, Co-Editor-in-Chief




I'm a Co-Editor-in-Chief for The Hoofbeat. Aside from writing and editing, I enjoy building robots and solving crossword puzzles.