Farewell From Your Editor-in-Chief and a Farewell to the 2020-2021 School Year
Dear Reader,
This is, unfortunately, the last time I will be writing to you. From beginning the school year fully remote to transitioning into hybrid learning, the Northside community has remained resilient during this historic year of triumph and challenge. The Hoofbeat has done the same. Our virtual meetings and Google Forms helped us connect with each other and the student body in a new way.
You shared your experiences, photos, videos and words with us throughout this school year as you learned from home and maybe recently headed back to the classroom.
Throughout my two years at the HoofBeat, I have become a better writer, reader and thinker. It has been a great pleasure capturing the Northside community through writing. From news to features, I have had the pleasure of reporting on captivating and engaging stories. I discovered my journalistic voice and capacity to share it with others through my opinion pieces.
I'm thankful for our staff, who amaze me every day with their drive and enthusiasm. I have enjoyed getting to know all of you through Google Meet, Slack and Zoom. I am incredibly proud of the staff we built. For the past two months, I have cherished our time together in the classroom. I missed the energy of journalists at work and the little moments we share together.
Mr. Snow, thank you for your invaluable mentorship and guidance. I have learned so much from you as a teacher, writer and person. I know the other Journalism students would say the same. You challenge us on our writing and thinking, making us wiser in the process. Your role as Advisor has been pivotal to my time at the Hoofbeat.
In the 2021-2022 school year, our current Assistant Editor Iliana Garner will assume the role of Editor-in-Chief. I could not think of anyone more capable and prepared to take on this position. Iliana's work ethic, vision for the Hoofbeat and talent make her a truly fit leader for the publication. I have no doubt the HoofBeat will continue to grow and evolve in exciting ways under Iliana's guidance.
I will be attending the University of Pennsylvania in the fall, where I plan to continue my journalism career at the Daily Pennsylvanian. I am eternally grateful for the lessons and experiences that the HoofBeat has taught and provided me. My growth as a journalist and person has been absolutely profound.
And to the underclassmen reading this, join the Hoofbeat! Trust me, you won't regret it.
It has been such a privilege and joy being your Editor-in-Chief.
Farewell,
Yomi
About the Contributor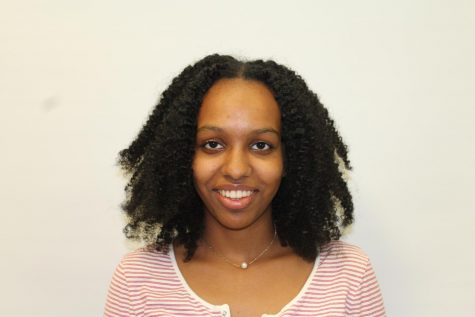 Yomileigh Abdi, Editor-in-Chief




Yomi is a senior at Northside and the Editor-in-Chief of the Hoofbeat. At school, she is a member of the Economics and Investment Club, Black Student...