Northside to Offer Cash Incentives for Students to Turn on Their Webcams!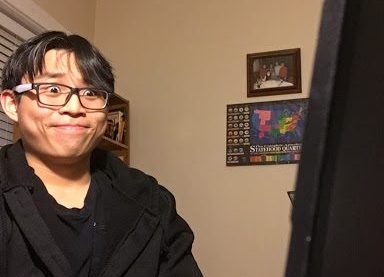 Northside is piloting a program using cash-incentives to increase class participation.  The administration cited low student engagement as the principal reason for the program, which will begin upon return from Spring Break.  
Despite teachers' ongoing efforts to encourage students to turn their cameras on, only a handful of students do so in each class. Many teachers go through classes with a blank Google Meet screen full of avatars.
Students will receive varying amounts of money depending on the type of participation.  The administration has created a chart explaining the different payments, shown below: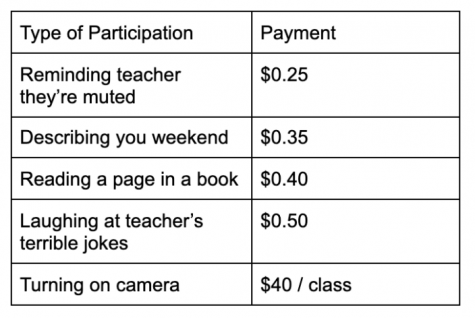 Chicago Public Schools received $1.8 billion in the latest stimulus package.  While most of the money was meant for aid in reopening schools and recovering economically, other provisions will allocate the money for different purposes.  The Chicago Board of Education has decided some of the money should be used as a direct stimulus to individual schools to experiment with distribution methods.  Northside's administration hopes that these benefits will boost both participation and the local economy.
Local businesses hope Northside students and parents will use the money at their shops.  Business owner Ralph Lauren (Polo clothing) hopes the money will be spent within the community and will not go to big businesses like Amazon.  "I need this money more than Bezos," he said.
Most teachers are enthusiastic about the program.  One anonymous teacher said, "Our self-esteem has really taken a hit during remote learning.  I'm hoping this program will make me feel funny again."