Waiting for the Coronavirus Vaccine: What You Need to Know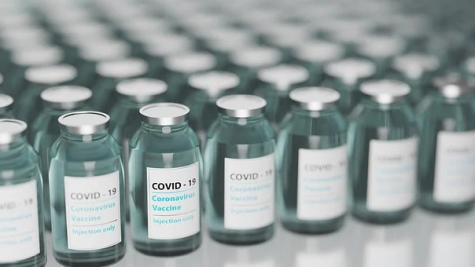 On January 24, 2020, the state of Illinois reported its first case of coronavirus in the city of Chicago. Nearly a year later, the virus continues to infect thousands of Chicagoans daily—with Illinois now reporting a total of over one million cases.
Chicago has been in Phase IV of the Chicago Department of Public Health's plan against COVID-19 since June. Its goal has been to gradually reopen additional businesses and public facilities while ensuring the safety of residents. 
While most non-essential businesses have been open, Chicago Public Schools has not yet determined a date for high school students to return to in-person learning. Pre-K and elementary school students are beginning to return in February, with the option of continuing remote remote learning also being offered.
As time passes, concerns over the virus remain—and have even intensified. 
"After a year of dealing with the pandemic, now I'm more worried than when we were in quarantine at first, as originally I had thought this would definitely be over by the time the new school year began. It makes me wonder if we'll really ever be out of this." said Eliana Hernandez (Adv. 209), a junior at Northside.
Despite the measures that have been taken to control the virus (i.e. social distancing, wearing masks, quarantining), it has not been enough to return to any semblance of normality. 
A vaccine is the key to fully overcoming the pandemic and the devastating effects it has had on our communities, and as of December, we have that "key" to stopping the pandemic.
"
A vaccine is the key to fully overcoming the pandemic and the devastating effects it has had on our communities, and as of December, we have that "key" to stopping the pandemic."
Pfizer became the first company to complete the vaccine and boasts a 95% effectiveness rate. The vaccine requires 2 doses that are given about 21 days apart.  Individuals age 16 and older will receive the vaccine, with priority given to those at highest risk.
With news of a vaccine, students like Rohan Nadkarni (Adv. 206) reacted with "cautious optimism, as there could be downsides to a vaccine that's gone through the FDA review process so fast." 
Yoseph Tamene (Adv. 207) expressed similar concerns, "I was kind of scared due to the fact that many scientists said it would take about a year for a vaccine in March of 2020 so at first I thought it was too rushed. However after many people have taken it that fear has left and it's probably a safe vaccine."
Vaccines typically take 10-15 years to complete due to the extensive research and testing necessary to ensure it's efficacy. Pfizer's scientists were able to produce one much faster from previous research available on Severe Acute Respiratory Syndrome—a disease closely related to the novel coronavirus. 
It has not been approved by the FDA, but instead received 'Emergency Authorization Use' after fulfilling safety measures in order to avoid further delays in the distribution of the vaccine.
What does applying for Emergency Authorization Use (EAU) mean? According to the FDA, it "may allow unapproved medical products or unapproved uses of approved medical products to be used in an emergency to diagnose, treat, or prevent serious or life-threatening diseases or conditions caused by CBRN threat agents when there are no adequate, approved, and available alternatives."
According to Pfizer, "All 200 million doses expected to be delivered by July 31, 2021, allowing for 100 million people in the U.S. to be vaccinated."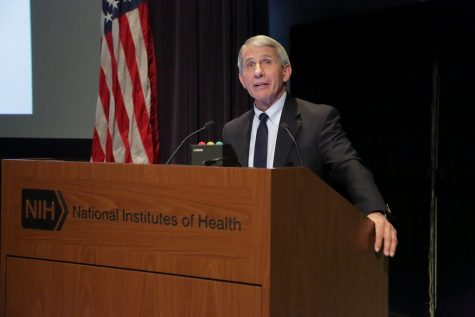 The state of Illinois has received over 600,000 doses and over 100,000 healthcare workers have already been vaccinated. Governor J.B Pritizker will announce additional plans for vaccinating essential workers and those over the age of 65 in the coming weeks. 
Mayor Lori Lightfoot has also assured Chicago residents that vaccine administration will prioritize communities of color, who are at higher risk of contracting and dying from coronavirus. "We are going all-in in a hyper-local focus to make sure that we are tapping into those neighborhoods where there's a high death rate, where there's a high positive test rate," Lightfoot said. 
In addition, no one will need to pay for the immunization or have to provide ID, to ensure undocumented immigrants have access as well. 
"I hope that the release of the vaccine will help us get back into in-person learning by next year, as I don't really want to do another year of online learning, especially when we have to do college applications," said Nadkarni. 
With a nearly 100% effective vaccine and other immunizations nearing completion, the reopening of society is no longer a dream for the distant future, but a realistic goal we can all look forward to. 
Here are resources to keep up with Chicago's COVID-19 data and plans for vaccination: