Introducing Mr. Mourtokokis
Concerned with reaching your academic goals? Overwhelmed by college applications? Mr. Mourtokokis is here to help. The Northside community always welcomes new faculty members with open arms, and this year is no exception with the addition to the counseling department.
The 2019-2020 academic year is Mr. Mourtokokis' seventh year as a school guidance counselor, with experience in public coed and private all-male education. Currently, he is in charge of eleven advisories: three freshman, two sophomore, three junior, and three senior advisories.
Mr. Mourtokokis first experienced the role of a school counselor as an intern at Elk Grove High School, a public school in the Northwest suburbs of Chicago. He spent his first three years as a formal school counselor at Cary Grove High School, which is a public community high school in Cary, Illinois. For the following three years, Mr. Mourtokokis returned to the Chicagoland area and served for St. Patrick High School, a private and all-male Catholic college preparatory school located in the Belmont Cragin neighborhood. At both Cary and St. Patrick, Mr. Mourtokokis also worked as a coach for the schools' football teams.
"The opportunity arose to apply," said Mr. Mourtokokis, "and I jumped on it ASAP." He had looked into joining the CPS district for some time, and admired Northside's environment along with its diversity. "I love the fact that the kids really own their education, but at the same time own the school," he says, "I wanted to be a part of that culture and the community of Northside."
To him, the administration has been supportive, and both the students and faculty have been very welcoming. Mr. Mourtokokis says his transitional experience from St. Patrick to Northside has been "an awesome ride so far" and that Northside "feels like home."
Mr. Mourtokokis has expressed interest in getting involved in extracurricular activities. In particular, he wants to act as a moderator for Model United Nations and help the Men's Lacrosse team. Mr. Mourtokokis hopes to eventually get the opportunity to coach the Northside team.
In his free time, when he's not at school helping students, Mr. Mourtokokis enjoys attending endurance events like spartan races and spending time with his dog, a 140-pound half-black half-bullmastiff. In his high school years, Mr. Mourtokokis adopted the nickname "Mourty," which he still uses to this day. The nickname stemmed from his football coaches who believed his actual last name was "too long to yell."
To contact Mr. Mourtokokis you can visit the counseling office or reach him via email at [email protected].
About the Contributor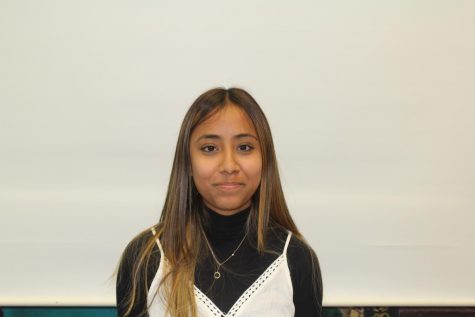 Araceli Urbina, Co-Photo Editor
One of Hoofbeat's Photo Editors. The type to enjoy setting up monthly playlists on Spotify.