Northside vs. Payton: A Sibling Rivalry in Sports
The seconds tick away on the clock, the roar of the crowd echoes in my ears. I can still picture the ball dropping through the hoop and the ensuing fans rushing the courts.
It has been around nine months since that buzzer sounded, and I still remember that Liam O'Connor (Adv. 004) buzzer-beater like it was yesterday. When thinking of Northside and Payton, most people automatically think of academic prowess. But it is undeniable that there is a friendly athletic rivalry that is felt by all Mustangs.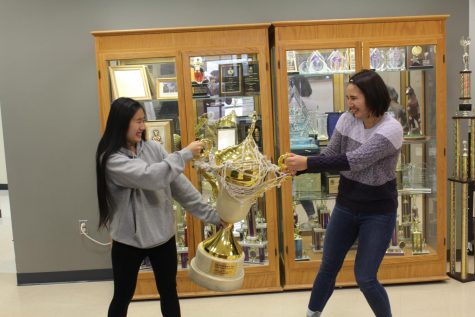 Just like the Montagues and the Capulets or the Hatfields and McCoys, nobody really knows where the rivalry comes from. Northsiders don't feel like they need to know the origin, they just enjoy the somewhat comical athletic rivalry between two schools that are almost like siblings. 
Senior Edgar Castillo (Adv. 006) has played on the Men's Soccer team since his freshman year. He said that when battling to be #1 in academics, the rivalry "awakens a greater sense of competition." This sentiment was echoed by three-sport varsity athlete Liliana Root (Adv. 002). She said: "the rivalry encourages everyone to play harder. The way they play enhances our desire to win."
Julia Carlson (Adv. 005)  has played on the Northside volleyball team for 3 years, and has "felt the rivalry with Payton in both academics and athletics." However, in recent years, the rivalry has changed its tone for her in particular. As she was beginning her junior year at Northside, her sister was entering Payton for the first time as a freshman. Her sister tried out for the volleyball team, meaning they would be playing against each other for the first time. When Northside finally met Payton in the regular season, Julia "felt conflicted" as she "wanted to cheer for her sister, but had reservations about cheering for Payton as a whole". 
Beyond that one game, Julia finds herself "teasing" her sister about Payton. This kind of banter between siblings exemplifies the nature of the Northside Payton rivalry. While it definitely enhances our desire to win, it also undoubtedly has an aspect of fun and innocence that few rivalries around the city can accomplish. 
Outside of family ties, many Northside athletes have strong social connections with Payton, seeing their team members as friends. Senior Captain of Varsity Basketball, Liam O'Connor (Adv. 004), said it makes the game personal when presented with the opportunity to"play against and in front of friends."
Last year, the Northside Mustangs were able to pull out wins against Payton in Men's Basketball, Women's Basketball, Men's Soccer, and Men's 16-inch Softball. This year, Payton's teams have performed impressively, with their soccer team winning the Windy City Championship and the Men's 16-inch Softball team winning the City Championship. So now, as the pendulum continues to move back and forth, your fellow Mustangs look to you, the student body, for support in upcoming games.
About the Contributor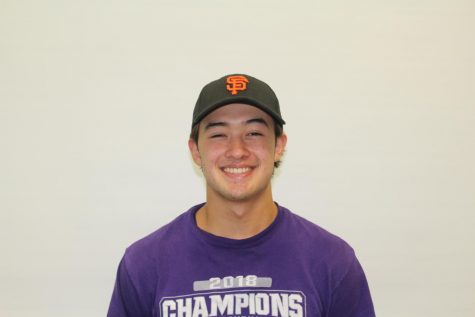 Jacob Trick, Sports Editor




Jake Trick- Sports Editor. Unironically uses the words "Bruh" and "Raw."