Selective Enrollment: To Have or Not to Have
As students at a selective enrollment school, Northsiders enjoy many privileges. Access to ample technology, 26 AP Classes, 98 clubs and 21 sports may seem like the standard. However, this is not the reality for the majority of our peers at the other 164 CPS high schools. With the controversial tier system and various efforts to make elite Chicago schools more accessible to all, we are no strangers to the issue of education equity.
Recently, New York City Mayor Bill de Blasio received a proposal from his diversity panel (School Diversity Advisory Group) to eliminate gifted and talented programs in the entire city. The School Diversity Advisory Group was appointed by Mayor de Blasio two years ago with the goal of integrating New York's public schools, a district with 1.1 million students. According to a 2014 study done by the UCLA Civil Rights Project, public schools in New York are the most segregated in the entire nation. Seventy percent of the students are black or Hispanic, yet white and Asian students make up the majority of the city's highest-performing and most prestigious schools. 
This proposal comes after a shocking truth that in 2019, only seven black students received an offer from Stuyvesant High School, one of the most prestigious gifted schools in not only New York City, but the entire nation. Stuyvesant sent out 952 offers this year; a mere 0.7% of students admitted were black, not even 1%. This statistic sparked intense discussion regarding the uncomfortable reality the segregated city would have to face.
 By getting rid of the current selective admissions process, the diversity panel hopes to have successful schools that reflect the population of New York City and use magnet schools as an alternative to match students based on interest, not aptitude. 
A multitude of discussions ensued from parents, students, government officials and activists regarding school segregation, racial equity and the achievement gap. 
Significant opposition towards the New York City diversity panel's proposal includes that eliminating these programs is not the optimal solution and would hurt all students, not only those enrolled in gifted and talented schools. The proposal is criticized for being far too radical and aimed at dividing the city even further. Many argue for more moderate approaches such as universal gifted screening, the expansion of gifted schools into low-income neighborhoods, and drawing from the top students at each school as opposed to the top students in the entire city. 
As a public school student in the third-largest city in the country, it is impossible not to notice the parallels between the situation in New York City and the issues that have been debated for years in Chicago. If you look at the demographics of Northside, one of the top schools in the city, they look nothing like the demographics of Chicago Public Schools or Chicago as a whole and the same can be said for other selective enrollment high schools. 
The City of Chicago is notorious for severe racial segregation and it is not surprising that it has translated into the public school system as well. In 2009, a federal judge ruled that race could no longer be a factor in admissions to Chicago's selective enrollment schools. Chicago Public Schools, claiming an on-going diversity commitment, switched to the tier system, based on socioeconomic status. But now ten years later, selective enrollment high schools Payton, Lane, and Jones have seen their black population drop and white population rise. 
The admissions to selective enrollment high schools are extremely competitive and despite a well-intended system, leave out students who cannot compete with expensive prep classes and resources to prepare for entrance exams and standardized tests.
Overall in Chicago Public Schools, black and Hispanic students make up 83 percent of the population while whites and Asians are the majority at the most elite schools. Selective enrollment schools perpetuate the age-old racial and economic segregation in the city with middle-class and affluent students gaining admission, while low-income students and those of color being denied. This leads to achievement segregation in which the highest-performing students are concentrated in a few select schools and all other students are left to attend schools with conditions nowhere near those at selective enrollment schools. The most struggling students are left with no support while the most advanced receive a majority of the essential resources. 
The goal of gifted and selective enrollment schools is to serve high-functioning students that would not be challenged at regular schools. High-achieving students are in an environment with like-minded peers and are fully engaged in the classroom. Selective enrollment schools boast state of the art facilities, enrichment opportunities, and college-readiness programs. Many argue that these schools are crucial for keeping white, middle-class families in the city that would otherwise send their children to private or suburban schools, making the integration process much more unattainable. Additionally, those in favor of selective enrollment schools state that the students who test into these programs deserve to receive adequate learning experiences and should not be penalized for their abilities. 
Meanwhile, in New York City, Mayor de Blasio still hasn't made a decision regarding the fate of gifted and talented schools and is unlikely to anytime soon. Regardless, it is a first step in addressing and dismantling racial segregation in schools. As a city and a nation, we must do better to ensure that all students receive an equal education because it is imperative for a lifetime of success. The current system is clearly not equitable, even though it is effective for us students here at Northside. 
So the question is: to have or not to have?
About the Contributor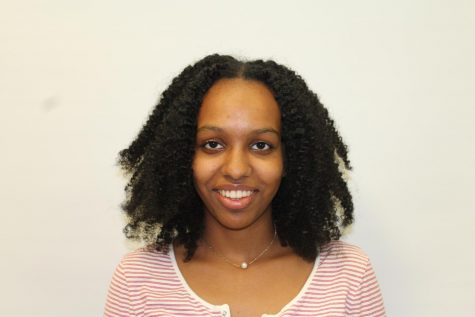 Yomileigh Abdi, Editor-in-Chief




Yomi is a senior at Northside and the Editor-in-Chief of the Hoofbeat. At school, she is a member of the Economics and Investment Club, Black Student...