Women's Track Goes to State
The Northside women's track team had an amazing season last year, having two relay teams and two individual runners qualify for the IHSA State Finals, one of whom placed fifth overall.
The 4x800m relay consisted of Nora Hill (Adv. 202), Joselyn Santos (Adv. 009) and former seniors Christine Alex and Hannah Shipley. The 4x400m relay consisted of former senior Sally Kim, Lauren Hollis (Adv. 104), Ilani Morales (Adv. 004), and Alli Feeney (Adv. 205). The individual qualifiers were Kate Clemenz (Adv. 005) in the 800m and Elia Ton-That (Adv. 208) in the 1600m.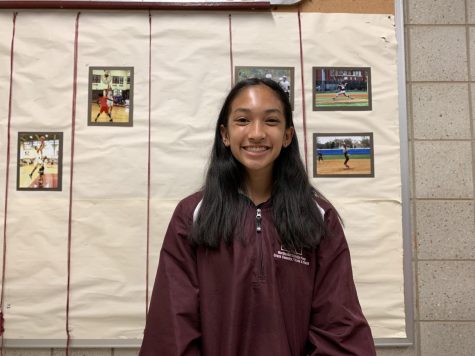 The track team as a whole had a successful season, fighting through injuries and setting a new record for the 1600 meter run. Ton-That ran a time of 5:13.36, beating the previous Northside record by about .18 seconds.
When asked about what motivation helped prepare her for state, as well as her goals for this year, Ilani Morales, Adv. 004, said: "I think the relay was my main motivation. There was a senior whose last chance to make it to state was dependent on our relay and I really wanted to do my best to make that happen for her and we did! My goals for this year are to 1. make it back to state with my team and 2. qualify in a hurdles event."
When asked the same questions, Joselyn Santos, Adv. 009, who was one of the members in the 4x800m relay that qualified remarked: "Making it to state last year has inspired me to keep pushing myself and working hard at practice and outside of practice to make sure that we can go to state this year again. I was so ecstatic when I found out we made it. We didn't even know we had a chance until like three weeks before sectionals, which is what determines if you qualify for state or not. My goals for this year are for us to win the 4x800m and to make it to state again. It helped that everyone came to practice every day and put in 100% effort. It also helped that we all had the same goal of qualifying for state and we were all in the mindset that 'we got this' and 'we're definitely gonna qualify.' I do see the team getting to the same point this year because our 4x800m hasn't changed and we're in the same sectional this year so the 4x800m has a really good chance."
Moving forth to this years' season, the lady Mustangs aren't losing too many of their qualifiers, losing only three seniors in the overall group of 11, but will have some bigger shoes to fill with 3 more of the group graduating this season in 2020. Will the lady Mustangs be able to hold onto their impressive records and times from last year? We'll have to wait and see come spring 2020.
About the Contributor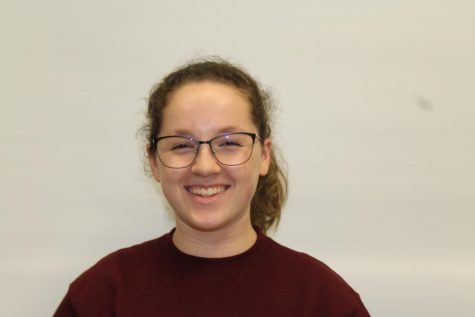 Andrea Prest, Co-Public Relations Manager
I'm the Co-Public Relations Manager for The HoofBeat. Most people would say "the deets," but I say "the tails." Just another explanation of innovation.