Clubapalooza: Clubs, Friends, and Food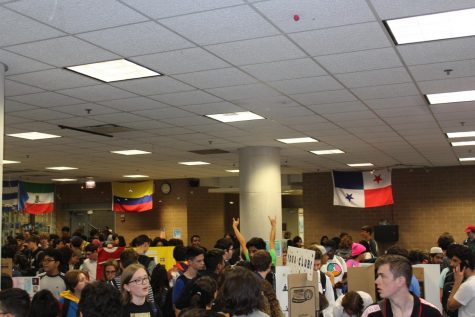 If a stranger had walked into Northside's atria or cafeteria after school on Friday, September 27th, they probably would have thought the school was throwing a party with loud music, candy, and tons of laughter. This event was actually Clubapalooza, a popular NCP tradition designed to help students find their place among the more than 80 clubs that participated.
Each club was categorized and placed in a different section of the school with their poster board and laptop for prospective members to complete a Google Form.  Some clubs even had a bowl of delicious candy as an extra incentive to entice new members.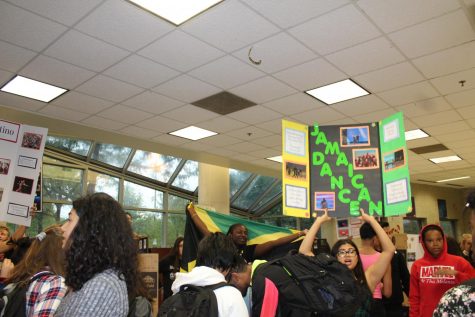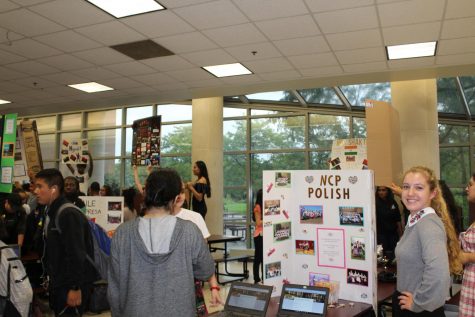 In the cafeteria, prospective club members were able to learn more about NCP's cultural dance clubs. As these clubs solicited members with artistically rendered poster boards, flags, and other colorful dance props from previous performances to draw the attention of prospective members.
Games/sports, religion/culture, and arts/language clubs were located on the 2nd floor.  Anime club had a large stack of dolls on their table. E-Sports club attached a sign to PVC pipe, allowing them to be seen over the crowd in the back corner of the atrium.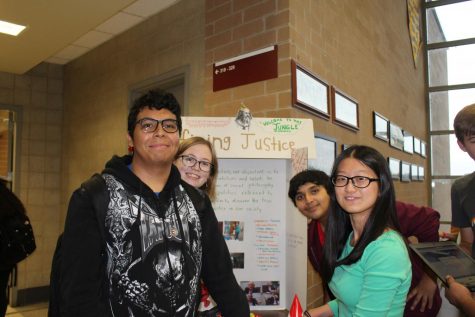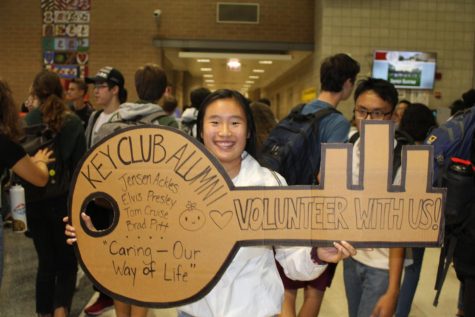 Service/politics and academic/tech clubs were on the 3rd floor. Key Club leader Rachel Vu (Adv. 010) stood in the middle of the crowd. Holding up a giant key she directed students toward her club.  Defining Justice, an ethics oriented club, passed out party hats with quotes from philosophers.
Because of all the buzz and energy, most clubs had make themselves known by shouting or playing loud music. Defining Justice leader, Tian Luo (Adv. 008) said, "At Clubapalooza, standing there advertising your club isn't for the faint of heart, with all the shouts and music and the press of people!"
In the end, according to Luo,"…Once you get into the rhythm of the event, perfect your elevator pitch, and figure out a call that suits you and your friends, you'll find that Clubapalooza is both a great bonding experience and provides brief moments of quiet introspection about the future of your club…"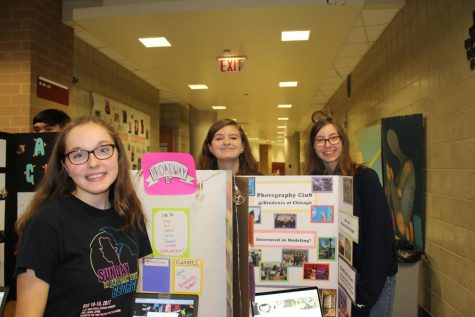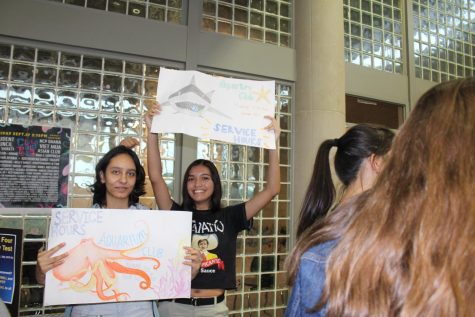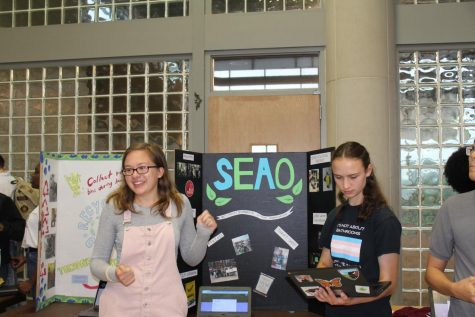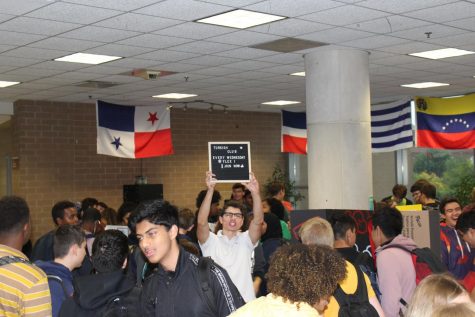 About the Contributor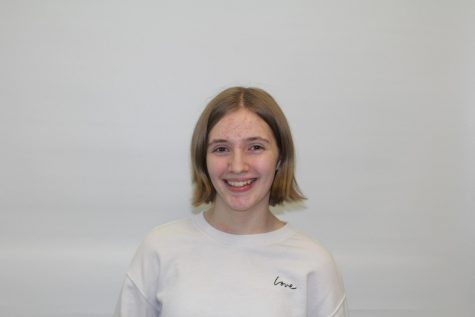 Alison Murr, College Editor
The HoofBeat's College Editor. Constantly choosing friends and music over college applications.