New Conference New Soccer Team
Advancing into the top conference in the city for the first time, the Northside Men's Soccer team looks to make an immediate impact despite the graduation of 8 highly skilled seniors.
Last year ended with a disappointing loss in the first round of Regional play. By all accounts, they look to replicate this past success and make a deeper run into the state playoffs. The Mustangs will undoubtedly be missing the intensity provided by last year's seniors. They not only provided the team with skill, but a kind of "swag" that is a difficult feeling to replicate.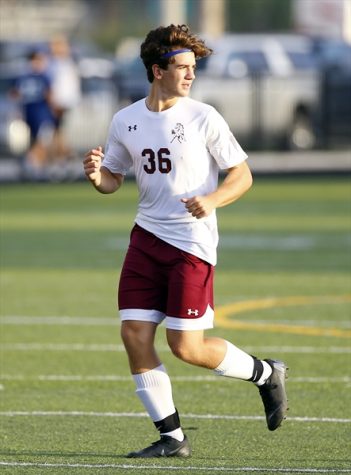 Returning seniors include Ensar Biscevic (Adv. 005), Colin Brennan (Adv. 005), Lucas Mrdak (Adv. 007) and captains Evan Carman (Adv. 008) and Alan Rico (Adv.002). Non-seniors returning on varsity include sophomore Mikey Mullen (Adv. 205) and juniors Oscar Rico (Adv. 101) and Elias De Santiago (Adv. 103). Newcomers Eric Lee (Adv. 008) and Cam Boulanger (Adv. 009) look to make major impacts on and off the field.
The Mustangs began their season on Wednesday, September 4th against a talented Lakeview team. The Northside men found them to be tough competition as they ended in a scoreless tie. "We should have beat them," remarked starting center midfielder Brennan, "If we finish a couple plays the whole game changes."
The Mustangs then followed the Lakeview game with a loss to a skilled Notre Dame College Prep. Boulanger provided his thoughts on the game: "They caught us unprepared, our game was filled with mental mistakes that can and will be corrected. Right now our main focus is looking ahead towards conference. This was definitely a learning experience for the guys. As the season continues we hope to win those tough games."
The Mustangs have yet to win a game as they followed up the Notre Dame loss with losses to Chicago Sullivan and Lane Tech. While the Northside team may have gotten off to a rocky start, they have not lost faith in the potential for a successful season. Their most recent game ended in a tie with a conference-leading Jones College Prep, which ma provide the Mustangs with a confidence boost heading into the rest of their season.
Their veteran core looks to translate their experiences in previous years into success on the field right now. Meanwhile, newcomers look to improve as they head into future games. When asked about his individual performance, newcomer Boulanger highlighted his lack of experience in varsity games, "I started out this season slightly timid in attacking the ball, but my performance has undoubtedly improved".
Many cited the Jones game as the team's strongest performance of the year so far and attribute their success in large part to Brennan's outstanding individual play. Brennan finished with two goals and played a very strong overall game. Senior center attacking mid, Lee, also commented on the Jones game, "Our team chemistry really seemed to click. The guys seem to be fully meshing as a unit and I hope that bodes well for future success."
As the Mustangs begin the playoffs, they acknowledge their regular season struggles but approach their remaining season with stoicism and optimism. With strong veteran leadership and a young core of talent, they have the potential to contend for a city championship, and potentially make a run at state.
For information on upcoming games:
https://www.maxpreps.com/high-schools/northside-mustangs-(chicago,il)/soccer/schedule.htm
About the Contributor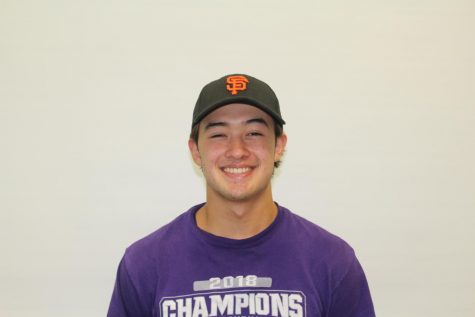 Jacob Trick, Sports Editor




Jake Trick- Sports Editor. Unironically uses the words "Bruh" and "Raw."