Women's Volleyball Start their Season
Northside's women's volleyball season is in full swing, having played against talented and competitive teams including Jones, Whitney Young, and Von Steuben. With a record of 0-10, the team attempts to maintain their position in the Chicago Public Super Conference and avoid relegation. Despite early struggles, the team has focused on playing with a fierce spirit and are determined to reach their full potential.
Senior co-captain Sarah Buttitta (Adv. 000) shared her input regarding this volleyball season, mentioning the team is "lacking the drive to play volleyball that we have had in past seasons". With their poor record, Buttitta mentions the impact it has had on many members of the team, "The record is definitely dragging down everyone's spirit and making it less hard to play. Personally, I think we can win a lot of the games we have played, so it can get a little frustrating. I think a lot of the team feels this way too." Despite the negatives which the team has been faced with this season, Buttitta argues that "this year [is] the best we've had in a while… its always hard at the beginning of the season…we're trying a bunch new lineups [and] people are adjusting to their new positions."
Now farther into the season, Northside played against De La Salle Institute on Wednesday, September 25th. De La Salle, a catholic school located in the Bronzeville neighborhood of Chicago's South Side, is well-known for its competitive sports. The game's first set was filled with high intensity from both teams with the Northside girls "[throwing] them off-guard [while being] neck and neck the whole game," according to junior Farheen Saiyed (Adv. 106). The final scores for each set were close, with the first being 22-25 and the second set 23-25.
In spite of the loss, the team felt like both personal and team achievements were reached. Saiyed notes that the team "just didn't give up…and kept hyping each other up and motivating each other to keep pushing," showing growth from the start of the season.
The varsity team also welcomed freshman Anna Mulderink (Adv. 306) onto this season. For the past two years, the starting varsity team consisted solely of juniors and seniors, making this occasion a special one. Mulderink expressed her excitement along with struggles, which she feels are present as an individual and as a team this season, "We are in a higher division which is hard because we're playing really hard teams from high schools that have a lot of students to choose from…Regardless, all the girls have been really nice to me". Similar to Buttitta's perspective on the team, Mulderink adds that the girls are "improving as a team [and] working together more…we've learned a lot of new stuff it's now just putting it into action".
About the Contributors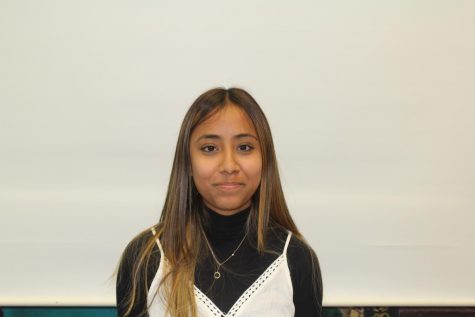 Araceli Urbina, Co-Photo Editor
One of Hoofbeat's Photo Editors. The type to enjoy setting up monthly playlists on Spotify.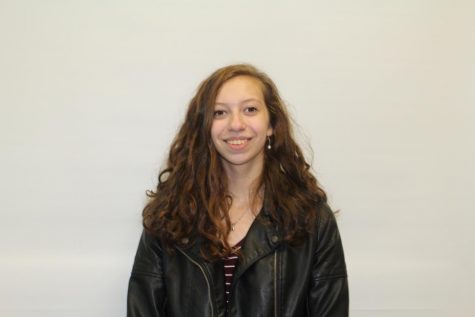 Delia Lipkin, Arts and Entertainment: Film and TV




Hello! I am the Arts and Entertainment Editor: Film and TV for our newspaper. I enjoy playing with my dog, spending time with my friends, and listening...