When the School Becomes the City: Tulane University
Tulane, a mid-sized university located in uptown New Orleans, offers a unique college experience that combines its one-of-a-kind city culture and rigorous academic opportunities like no other school. Ranked at number 40 in National Universities by US News, and with a selective acceptance rate of 26%, it is at the forefront of rigorous education and innovative research, with opportunities abound for students. Keith Stanford, Director of Midwest Admissions at Tulane University, came to Northside in September to answer any questions potential students had about the school.
Since its founding, numerous tragedies such as Hurricane Katrina, epidemics of smallpox and cholera, and the Civil War, have befallen the school. These tragedies have only allowed Tulane to grow stronger as a school and as a community. One of the university's most prominent and recognized values is public service. According to Mr. Stanford, "Community service is an integral part of the school and the students." Community service is heavily incorporated into the classes themselves. For example, students in STEM fields have the opportunity to go and teach middle school and high school students in the New Orleans area. This emphasis on community service stems from the school's founding days. When it was first opened, epidemics of smallpox and cholera were raging across New Orleans. Three physicians who were fighting against the spread of these illnesses decided to open a school, Tulane, to serve the people of New Orleans. Serving the people of your community through your education is a consistent theme at Tulane.
Tulane is a Tier 1 research university, allowing students as young as first-semester freshmen to work in research labs with professors and projects they are interested in. While some believe that these high levels of research would distract faculty from their teaching, Mr. Stanford assures you that that is not the case, saying, "Teaching is the number one priority. Our faculty loves what they do, and they love teaching." The university provides students an abundance of research opportunities and the opportunity to be at the forefront of new developments. The small student-to-faculty ratio of 8:1 allows the students to participate in more research projects and labs with their teachers. The size of Tulane, approximately 7,000 students, also makes it easier to participate in research on campus, as professors are always searching for new students to ask more questions they might not have thought of.
In Mr. Stanford's words, "New Orleans is the defining characteristic of Tulane University." The vibrant culture of the city of New Orleans is incorporated into the university in many ways, whether through community service, study of the history, or celebration of the traditions. Students are even given two days off of school to celebrate the festival of Mardi Gras. One of the university's classes about New Orleans is a course called "The City of New Orleans: The Music and Food." In this class, rather than just learning in a classroom, students go around the city visiting restaurants and important landmarks, giving them the opportunity to experience the city and their new community. Another interesting class is titled "New Orleans Cities of the Dead: Cemetery Architecture and its Cultural Legacy." While this class includes lectures, students also get the chance to visit cemeteries where they examine their structures, composition, and styles. These unique classes, among others, allow for freedom and flexibility in learning.
Although the New Orleans culture is heavily incorporated into Tulane, Tulane also brings in cultures from all over the globe. More than 90% of the student body does not originate from Louisiana, and the average distance each student travels to get to Tulane is around 900 miles. Students come from across the world to get a Tulane education, and it is this willingness to push yourself out of your comfort zone that helps separate Tulane students from the rest of the admission pool. Mr. Stanford described the typical Tulane student as "adventurous and willing to try new things." They are looking for people who are adventurous, both academically and socially. Students are encouraged to double or triple major, and approximately ⅓ of all students do decide to pursue cross-disciplinary studies. Students who would fit in the school's environment are outgoing, but are also disciplined and are able to find a balance between academics and social life. They are students who are willing to put forth the effort to make an impact on their communities.
With a unique environment and location, Tulane University is seemingly incomparable to any other school in the world. The culture of the city of New Orleans contributes significantly to the school's environment, but it is also the diverse student body and its own distinctive characteristics that make the school what it is today: balanced, rigorous, and outgoing. Roll Wave!
About the Contributor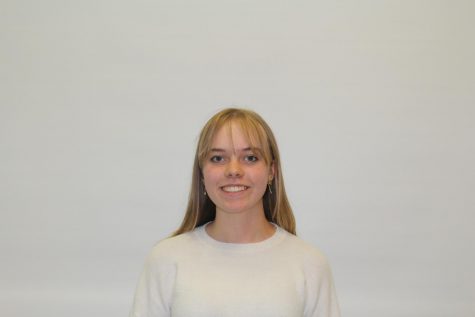 Sophia Mattson, Co-Public Relations Manager










My name is Sophia, and I am one of the PR managers for The Hoofbeat. When I'm not writing articles, I enjoy reading science magazines...