Northside's Neighboring University Pays a Visit
With college application season fast approaching, Northside's neighboring university, North Park, paid students a visit, sharing information about their diverse culture and impressive STEM opportunities.
Founded in 1891 by the Evangelical Covenant Church, North Park University is a private school spanning 30 acres on the northside of Chicago, located less than four blocks south of Northside. In addition to STEM and Liberal Arts studies, North Park offers theology studies and grants for those associated with the Evangelical Covenant Church. North Park values diversity, with about 42% students of color and a variety of religious beliefs represented. About 3,000 students are currently enrolled at North Park University with a makeup of 61% female students to 39% male students. North Park boasts a 12:1 teacher to student ratio with an average class size of 17, leaving room for more meaningful teacher-student relationships.
North Park offers over 40 majors, 30 minors, and 9 pre-professional programs. Some of their most popular degrees include Psychology, Nursing, Exercise Science, Biology, and Business. North Park puts a particular focus on STEM and talent-based degrees, including music, art, and theater, offering yearly merit-based scholarships for students interested in these fields. North Park offers over 12 STEM-related majors, including biology, chemistry, physics, and engineering, making them a reliable choice for all those interested in pursuing STEM fields. In addition to those majors, pre-professional programs such as medicine, pharmacy, and veterinary science offer students special advising and a sequence of courses to accompany a major so that STEM students can tailor their major to a specific occupation for after graduation.
North Park tuition comes to about $30,360 with room and board costing an additional $9,270. Students that might not be able to afford this will not have to worry, as North Park offers financial aid to 98% of students. On top of the financial aid, North Park offers much in the way of more general merit-based scholarships. The Nyvall, Presidential, Provost's, and North Park Recognition scholarships offer $18,000, $15,000, $13,000 and $7,000 respectively every year. Students who apply are automatically considered for these scholarships based on academic performance in high school. Adding on the STEM and talent-based scholarships, Northside students may find it very easy to find themselves at North Park affordably.
North Park provides the perfect setting for those who want a tight-knit community and an education not far from home. For more information about North Park visit https://www.northpark.edu
About the Contributor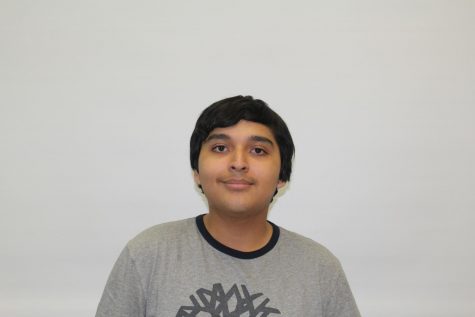 Isaiah Maldonado, Opinion Editor
I'm The HoofBeat's Opinion Editor and local hot-take expert.