The administration announced that it would be monitoring tardiness at the beginning of this school year.  The result has led to revamping off-campus lunch policies.
New Policy
More than three tardies to school or lunch will result in revoking off-campus lunch the following week. 

In the second quarter, students with attendance below 94% will have their off-campus lunch revoked.

Students will be emailed on Fridays to indicate whether their privilege has been revoked.
Northside has implemented a new tardy policy that impacts students' off-campus lunch privileges.
Assistant Principal Barry Smith shared that the NCP administration "…looked at both attendance and grades and then tardiness and grades" before creating the tardy policy. They considered the total number of tardies that could be accrued in one week, which is 10, and took into account leeway for transportation issues and for students who live far away from Northside.
The new tardy policy requires students to be on time to class for more than 70% of possible swipes into the building. 
Shortening the Tardy Lines
Students have had concerns about how the school managed the tardy lines at the start of the school day. Ruth Debrew (Adv. 407) said, "…people come at like 8:02 am, and then they wait in the tardy line until 8:15 am, and then they're missing more classes than they would have if they had just been able to get to class…"
Amid the student feedback, Assistant Principal Barry Smith responded: "…where it becomes difficult with tardies is that tardy can mean one minute late, and it can also mean…ninety-nine minutes late." 
The administration decided to incentivize off-campus lunch to combat the long tardy lines. Assistant Principal Smith explains that off-campus lunch is a policy born from post-COVID Northside and "It's a privilege…why provide another opportunity to go out…and not come back on time." 
Assistant Principal Smith concludes that the goal is not to remove off-campus lunch…the goal is to get people to show up to school on time and be in class. He encourages students to email and meet with him if they have any personal issues that affect their tardiness or attendance. 
Student Opinions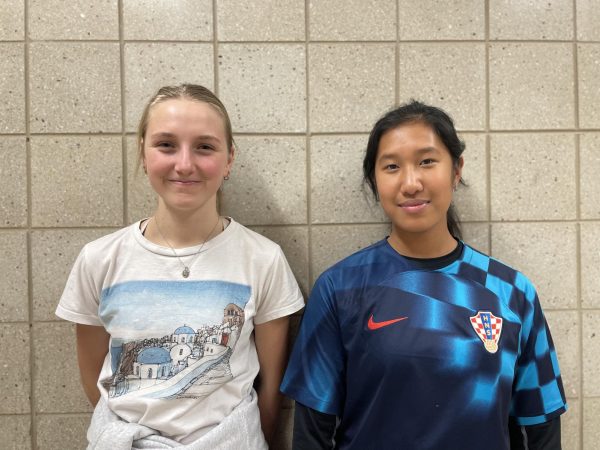 Off-campus lunch is unquestionably a privilege that is earned by being an upperclassman, as Zuzanna Ochwat (Adv. 504) says, "I think the tardy policies are pretty fair because it is a privilege, and if you don't come back in time that's kind of falling off as a student… you should prioritize academics over something like off-campus lunch…" 
However, students are concerned about the lack of consideration for morning tardies. Angela Wang (Adv. 505) says, "I'm just worried that some people who have farther commutes may suffer a bit more from the tardy policy in the morning." 
Furthermore, Zuzanna agrees with Angela, stating, "I think morning tardies shouldn't have an impact on campus at all because your commute a lot of the time…doesn't really depend on you…if the train is late, I don't think my off-campus lunch should be cut short because of that."

Punctuality is essential to an efficient learning environment, and students should consider the disruption that lateness causes to teacher's lesson plans. NCP administration emphasized that the tardy policy is "… a reminder being in school is the number one indicator of success."(Week 5 announcement) Nonetheless, students like Zuzanna and Angela make it clear that the administration should also consider the complications of morning tardies. 
Student Perspectives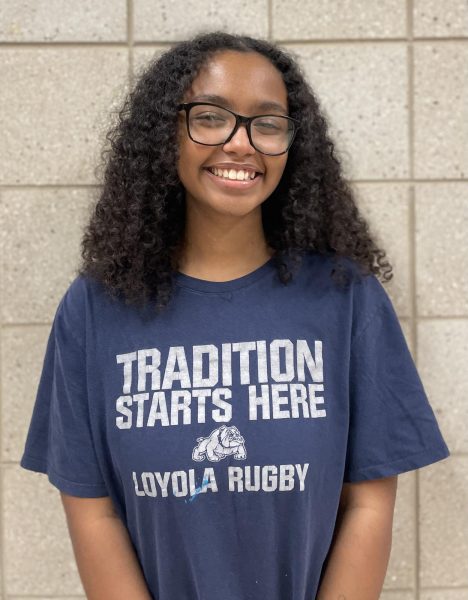 Off-campus lunch can serve as a break from the rigorous work environment that the school cultivates. Nadia Becker(Adv.) shares that off-campus lunch is something that is "… keeping me going throughout the day… going off campus makes me feel less like I am stuck here and suffocated because I can go on a little walk around the neighborhood." 
Ruth Derbew adds to this conversation, concurring, "…the cafeteria can not be the best place… it's better to be outdoors and indoors because if you have the option to go out, it gives you more of a sense of control…being stuck in the building and the energy of the cafeteria can be off, so that can affect some students." The importance of off-campus lunch to students is not only a privilege, but for some, it might be a necessity.