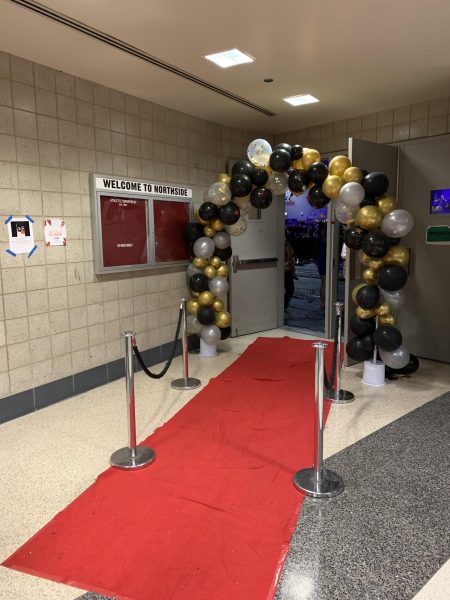 All Photos by Celia Yang, Staff Photographer
Homecoming 2023 began in a whirl of sparkles and sequins. Chicago legend DJ GreenBean started the night off with the classic Cha Cha Slide, bringing upperclassmen and underclassmen alike onto the dance floor and setting the exhilarating atmosphere for the rest of the night.
Northside's 2023 Homecoming Dance took place on Friday, October 6 in the school's gym. This year's theme was Hollywood, with a red carpet entrance, glowing arch, and several movie-themed photo backdrops. 
Along with the theme, there were various changes to this year's homecoming, including the celebrated sport.
Traditionally, high school homecoming is celebrating a football game, but given that Northside has no football team, the Homecoming Dance has historically revolved around men's basketball.
However, since returning from the pandemic, the school has chosen to disrupt the gendered dynamics of Homecoming games by opting for a rotation between different sports of each gender.
This year's Homecoming game celebrated women's volleyball.
Northside's Pep Club hopes that this change will draw support for and attention to women's sports, which are often under-attended. At least this year, their goal seemed rather successful – the gym was packed for the Homecoming women's volleyball game.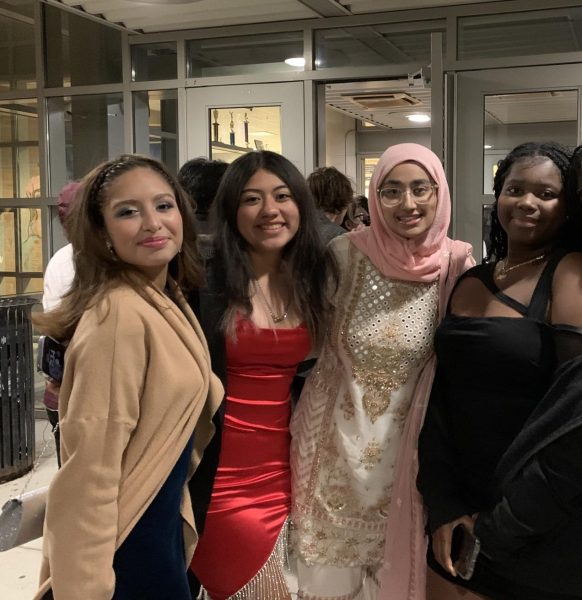 In addition to the game, there was another notable change in the dance this year: the date.
Northside's Homecoming Dance is normally held late in the fall or early in January. Student Council could not disclose the reasons for the early October date, other than that it was what best fit the schedule with other student activities.
The dance was held the night before the October SAT, which began at 8 am for many seniors and juniors the day after the dance.

To ensure students remained hydrated at the Homecoming Dance, water in large cups was readily available. In addition, shoes of all varieties were allowed in the gym.  While significant changes were made to this year's dance in a variety of areas, both students and administration alike viewed the dance as a "huge success" Ami Desai  (Adv. 503).