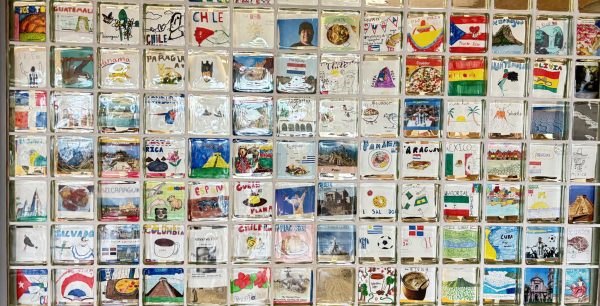 Originating in 1988, Hispanic Heritage Month is a month-long celebration (September 15th—October 15th) of Latino cultures and history.
During this month that spans September and October, Northside provides opportunities for Hispanic students to express and celebrate their cultural backgrounds. 
Sr. Blease (Spanish Department) says, "Hispanic Heritage Month is seeing students explore the diversity of Spanish-speaking countries." 
Northside celebrates Hispanic Heritage Month in various ways. For example, different styles of music such as salsa or tango are played in the hallways for students to enjoy when walking from class to class. 
Latino club celebrates its own spirit week during Hispanic Heritage Month with a flag day, team jersey day, dress like a family member day (where many dressed as their abuelos and abuelas), and traditional clothing day. 
The diversity of Hispanic cultures is also celebrated through artistic representations of various identities decorating the library glass entrance. This student-made artwork adds a personal touch to Northside's environment and showcases the unique cultural identities present within the school.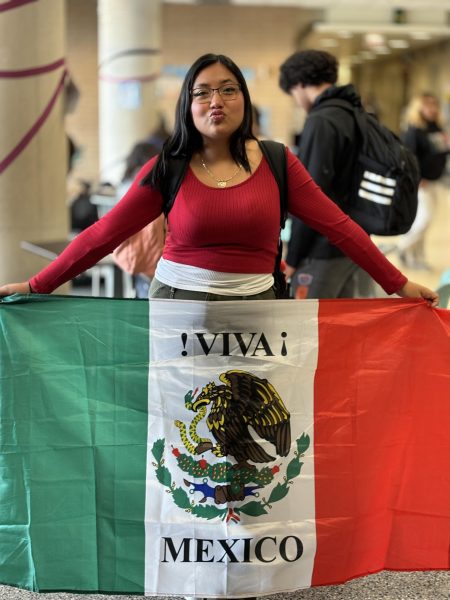 Hispanic Heritage Month is not the only opportunity for students to explore and celebrate Hispanic culture; every year, Northside holds its very own International Night, which features a variety of ethnic dances and performances. Latin dances being performed later this year are Sabor, Folklorico, Bomba y Plena, Tango, Baile Sorpresa, and Chulla Vida.
Latino Club co-president Yulisa Aparicio (Adv. 403) says, "I think the most important aspect of the month is reminding ourselves of our culture. To celebrate Hispanic Heritage Month, the Latino Club at Northside represents various Latin cultures through games, crafts, and activities. 
Day of the Dead
Latino Club has recently prepared an Ofrenda, which is an altar used to honor loved ones who have passed away. Co-president Ren Mendoza (Adv. 406) says, "An Ofrenda is to celebrate the passing of our loved ones who have moved to the other side and is our way of remembering them. We are creating this Ofrenda to share our heritage with the Northside community."  The Ofrenda is currently being displayed in Northside's main lobby.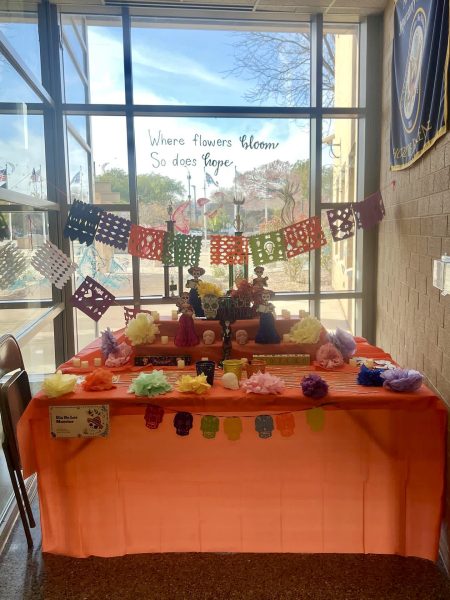 Celebrating Hispanic Heritage Month can mean something different for each individual depending on their culture and family traditions. 
"Since I'm Mexican, we celebrate Dia de la Independencia, which is the day that Mexico was liberated. I know a lot of people celebrate by going to parades and waving flags around the city," says Latino Club co-vice president Ahtziri Arreola (Adv. 400). "I really like seeing all of the different cultures come together to celebrate their roots." 
Hispanic Heritage Month not only celebrates Latin culture, but it also uplifts and unifies members of the Northside community.