What is happening right now?
Chicago's migrant crisis continues to impact the city. As of the end of October, more than 19,000 migrants have arrived in Chicago since August 2022, and the number continues to rise. 
Because Chicago and New York have seen a surge in migrants, the cities have struggled to find housing for them. As a result, Chicago has used various means to provide shelter, including using vacant buildings and police station floors across the city.
In September, the Chicago City Council approved the transformation of the vacant United States Marine Corps property less than half a mile away from Northside into a shelter.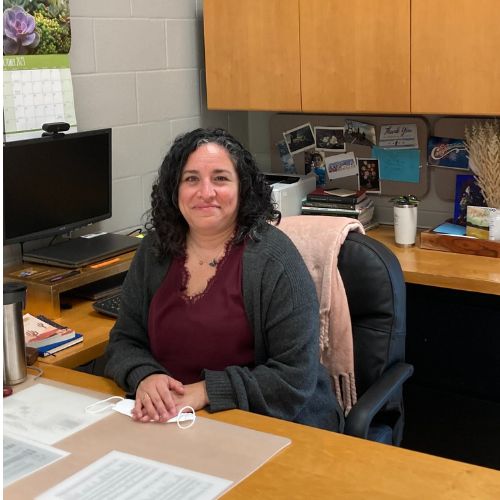 Northside Principal Patti Stuber provided background information on the former Marine Corps shelter just half a mile from Northside. Dr. Stuber said, "Right now there are about 550 residents that have moved into the shelter," adding, "It is a family shelter, so a lot of the migrants that are living there right now have preschool and elementary school students and a few high school students."
Dr. Stuber recently attended a stakeholder's meeting with elected officials on how to help migrants, and in-person support offers are currently limited. "The Mayor's Office was saying that at this time, volunteers cannot go into the shelters for any support."
How Can You Help?
As the weather grows colder and the number of migrants in Chicago continues to grow, the city has emphasized the urgent need for donations. 
In mid-October, The Northside Dreamers Club hosted a donation drive to support the newly arrived migrants. They collected hygiene products, clothes, and more.
For those who still wish to donate, there are other ways to do so. You can give to different organizations that are collecting donations for migrants:
Northside College Prep's chapter of Mikva Challenge is working with the Hollywood-North Park Community Association (HNPCA) to collect blankets for the shelter at the former US Marine Corps Building. More information is in the image below.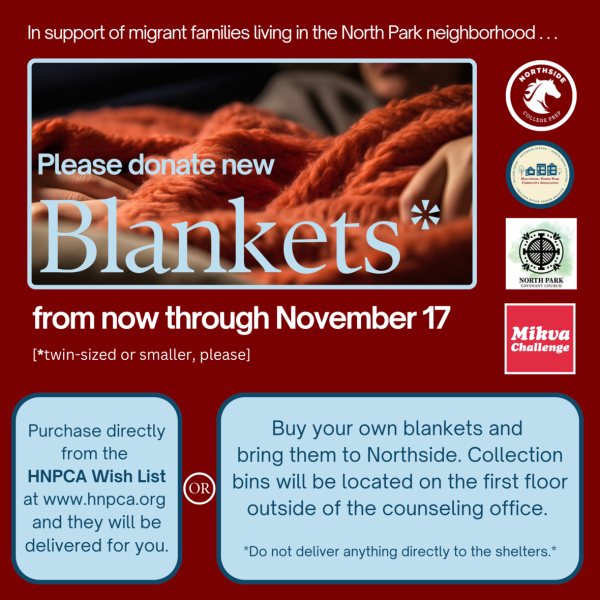 The HNPCA, in collaboration with 39th Ward Alderman Samantha Nugent, also has an Amazon Wishlist to purchase other essential items like coats for the shelter. The Amazon Wishlist can be found here.
The City of Chicago also has information and resources on other ways to support migrants. It can be found here.