Girls Tennis Ends the Fall Season Strong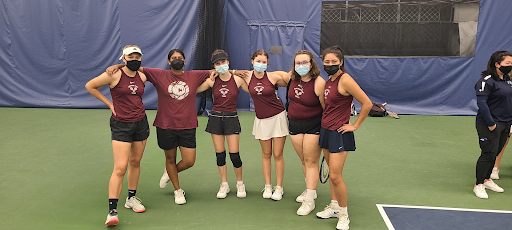 Coaching and leading after a year of restriction and uncertainty is difficult; however, alleviating anxiety and emphasizing the joy in practice can go miles for athletes. 
This was no exception for the women's tennis team according to captain, Senior Hannah Kazcor (Adv. 207), and co-captain, Junior Anne Wilber (Adv. 309). The 2021-2022 season far exceeded expectations.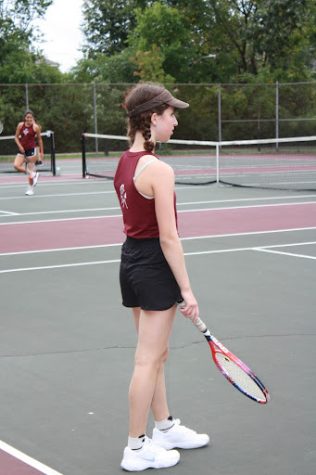 With strong upperclassman leadership, backed by the underclassmens' unwavering commitment and talent, the team has had a strong season.
"One of the freshmen, Rosali Schneider (Adv. 502) started the season on second doubles," said Kazcor. But by the time the city tournament came along, she gained enough experience to win the title of second place singles in the city. 
The team collectively followed suit  to achieve a well-earned 4th place title across the city tournament. Other strong underclassmen performances throughout the year include Freshman Gayathri Garapaty (Adv. 500) and Sophomore Caiden Reichmann-Crowly (Adv. 408), who both played on the varsity team alongside upperclassmen with at least a full season's worth of experience.
In addition to the athleticism and work ethic the team displayed, these improvements over a single season can be partially attributed to  solid coaching and mentorship. It is clear that Kazcor and Wilber stepped up to their responsibilities and led the team with level headed confidence and charisma. 
Practice was, "A nice way to end the day," said Kazcor. "We would just keep it lighthearted."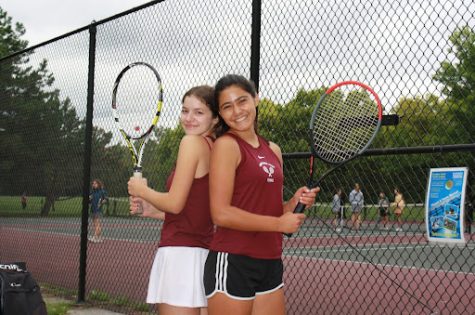 With this year being Kazcor's last year at Northside, it will soon be Wilber that will take the role of captain, already nominated by her team to undertake the responsibility. "Being a senior means that people look up to you, so you have to set a good example," Kazcor said. 
To these words Wilber responded confidently, "My doubles partner, Sofia Migon is also a junior," Wilber added. This motivates Wilber, who looks forward to next year's season. With a full year to practice together, improve their technique, and most of all, guide the team as a whole to out-perform their fall 2021 season, Wilber, Migon, and the rest of the team are ready to continue growing stronger as a team.