Northside Auditions Double Casting for the First Time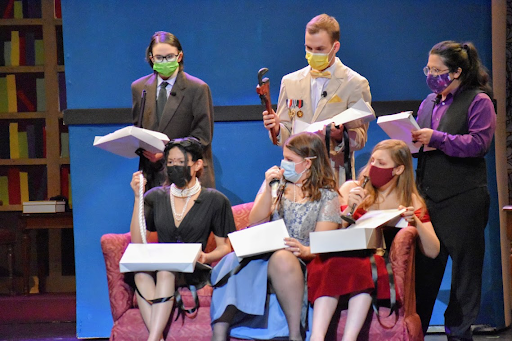 Audience members may have noticed more names than usual in the December playbill — and new faces on stage if they chose to attend multiple days. For the first time, two actors were cast for most of the major roles, including five of the main six characters.
The pandemic played a role in pushing forward this decision. "It was really important to me to make sure that, especially because we didn't have a production last year, I was able to give opportunities to more students [to join the production] and, in particular, to underclassmen," said Ms. Kyra Doherty, the play's director.
During the December production of "Clue," based on the 1985 Paramount movie and inspired by the classic Hasbro board game, actors alternated performance days, with most getting two each while others getting one or three.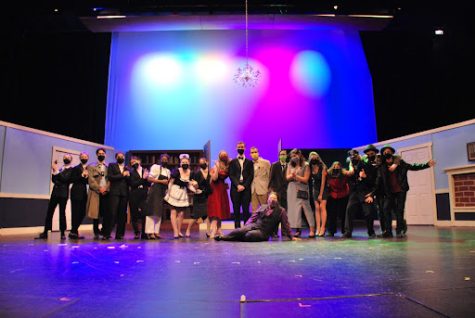 Shannon Daugherty (Adv. 402), who played Mrs. Peacock on Thursday and Saturday, was one of two sophomores in the role. "I [recently] turned 16 years old and Mrs. Peacock is in her 50s Maybe 60s. She's also Southern, so trying to put on an accent and then also act very old is a strange adjustment." 
In early stages of production, each pair of actors collaborated to brainstorm personalities for their character outside what was written on the script — everything from how they should walk to small mannerisms. For example, the actors playing Ms. Peacock decided that their character would be Southern. 
"That was actually inspired by an earlier version of those scripts that we had read, in which there is a line where Mrs. Peacock says that her husband is the great senator from Tennessee. And when the play was revised, the writer took that out, but they liked that idea," Ms. Doherty said.                                  
Stage Manager Alex Garcia (Adv. 207) said that double casting gave them the opportunity to meet more people — this year's play featured 29 actors opposed to its usual 15 or 20. The larger cast created a more "crunched" environment, Garcia said. Each cast rehearsed individually but on the same day, with one group acting on stage and another outside the green room and later in the band room. 
For actors who went on stage all performance days, the new format created a different set of challenges. David Dobria (Adv. 201), who played Wadsworth for three out of four days, said before the play opened, "I need to develop a rapport with the characters… but I am dealing with two different versions of a character."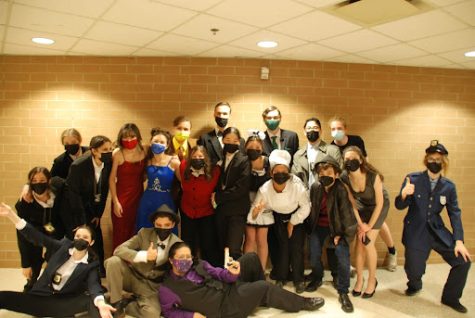 "I need to adjust my performance accordingly. And so staying enough in character, to where I'm satisfied with my performance for both while still making allowances for people's different interpretations… has adjusted how I've gone about rehearsals," Dobria said. 
After all the performance days had passed, Ms. Doherty said that witnessing many different interpretations of characters was another added benefit to double casting. "It was excellent to see the different performances and the kind of nuance that different actors would bring to the same role."