Notable Black Animators
There has been an increased interest in animated films and TV shows. In the 90s to early 2000s, anime series like Sailor Moon, Dragon Ball Z, One Piece, and Naruto had spread to the U.S. The style of animation captivated its audience through its smooth, colorful artstyle. It was no wonder that an increasing number of people wanted to enter the animation industry years after. Notable Black animators made massive contributions to animation, and inspired other Black creators to start their own series in a field that did not initially include their voices.
"
Notable Black animators made massive contributions to animation, and inspired other Black creators to start their own series in a field that did not initially include their voices
It is crucial to have Black creators in the animation field because it sets an example for Black creative minds to enter the fields they may have thought they could not enter. Anime, for example, was a mostly Japanese-dominated industry. According to a Ministry of Economy, Trade and Industry report included in Japan Economic Monthly, anime produced in Japan accounts for 60% of the animated contempt shown worldwide. However, that did not stop American animators from making their own animated content and starting their own projects in the U.S. and in Japan.
Arthell and Darnell Isom are twin brothers who started Japan's first Black anime studio, D'ART Shtajio, in Tokyo. Their studio brings Western ideas and elements of art and storytelling to the Japanese style of animation. Their works include an anime teaser for the comic series Tephlon Funk, Indigo Ignited: Animated Short, and The Doll 'Shojo no Piero'. They have also worked on popular anime, doing the key animation for episode 56 of Attack on Titan, key animation for episodes 903, 913, 937 of One Piece, and 2nd key animation and production cooperation for episode 8 of Gintama. (More of their works can be found here).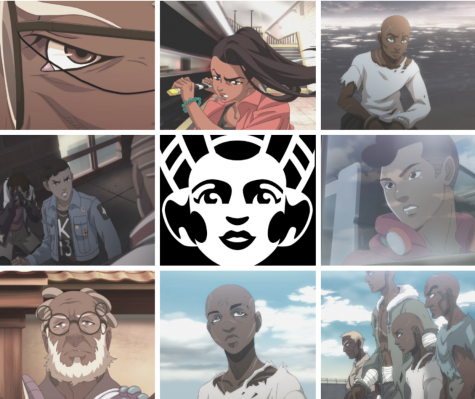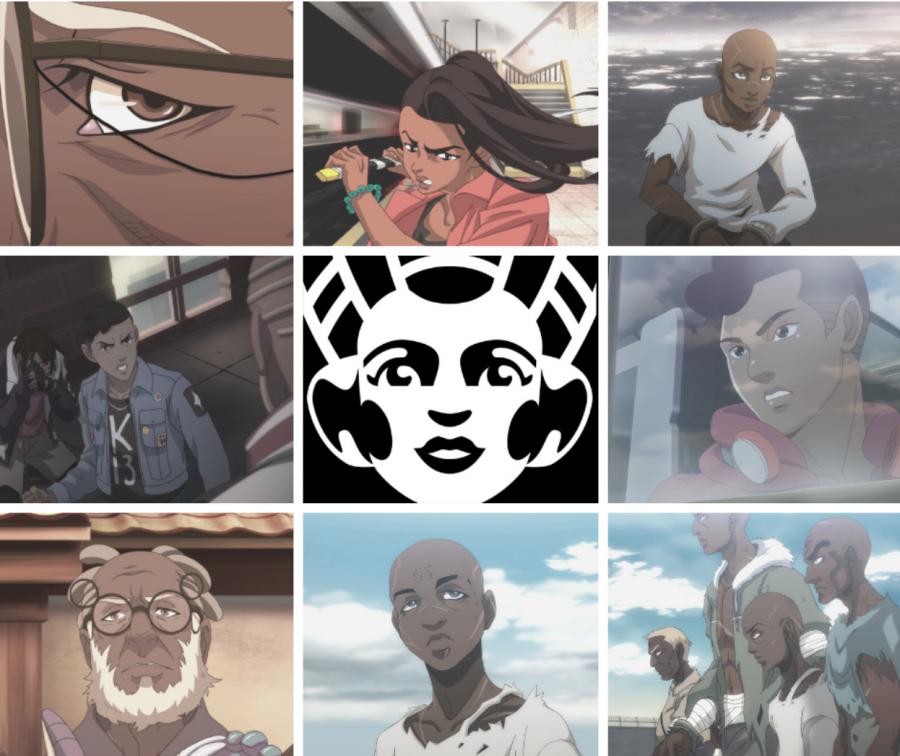 Ian Jones-Quartey created the American action-comedy animated TV series, OK K.O.! Let's Be Heroes, on Cartoon Network. It features the young hero K.O. who wants to become a superhero and fight against others to get stronger. Jones-Quartey was also a co-executive producer for Steven Universe, another animated TV show on Cartoon Network. He was also storyboard supervisor for Adventure Time. His works have been nominated and even won choice awards such Teen Choice Awards, Kids Choice Awards, and Annie Awards for his animated series.  
Pilar Newton is also an animator with Cartoon Network. She has worked on Courage the Cowardly Dog as a prop designer, storyboard revisionist, and storyboard artist. She also worked on Daria, an animated series on MTV as a layout artist. She has her own animation studio, Pilar Toons, which provides original animated content and illustrations for other studios.
Taylor K. Shaw runs the animation company Black Girl Animators Collective for Black women. She strives to amplify Black voices and diversify the animation field. According to Shaw in a Teen Vogue interview, "What we're doing [here] is transforming the media landscape and making sure that women of color are included in this space." Her animation company has a talent agency, offers original animated content, and provides training and development. With their training and development program, Black women are equipped with the necessary skills to work in animation. This is especially important in a time when there is a disparity for women of color in the animation industry, where 16% of women are animation directors compared to only 8% of women of color animation directors. The company hosts workshops for young Black girls who want to go into a career in animation "because what we see now is that's not happening for women in animation, it's not happening for women of color, and it's definitely not happening for black women." (More from the interview can be found here).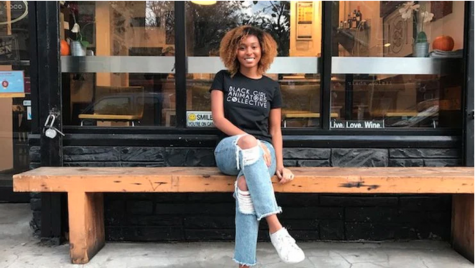 These Black animators have demonstrated the importance of Black creatives in the animation industry. Their fun, original TV shows appeal to a variety of audiences and inspire Black creators to enter the industry. Black creators inspire youth and show them that they can start their own projects when they see that representation in the animation industry and are captivated by their prominent projects.