New Episodes of Your Favorite Shows May Look A Bit Different
Due to the pandemic, filming delays are causing the start date of many shows to be later than usual. Nevertheless, Northside students have enjoyed tuning in to their favorite current and past shows.
Junior Lydia Hack (Adv. 205) has been watching Grey's Anatomy and Criminal Minds. The Great British Baking Show has been one of freshman Grace Ebbitt's (Adv. 403) favorites. 
COVID-19 resulted in the cancelation of some popular shows. Hack mentioned that I am Not Okay With This was one show that was canceled. A few other Netflix shows that are not returning are GLOW and The Society. ABC's Stumptown was also denied renewal, according to Entertainment Weekly. 
"
I think it's nice being able to watch something that you are also living through"
For the shows that are continuing, filming took place over the summer with new social distancing and mask guidelines. In a short video from Good Morning America, Actress Kelly McCreary from the popular medical drama, Grey's Anatomy, showed some new protocols. Masks were always worn, except inside individual trailers or when sitting for the makeup artists. The walls were adorned with signs reminding the cast to social distance. In addition to changes on set, many shows have chosen to incorporate COVID-19 into their storylines. 
Ebbitt shared her view on introducing COVID-19 into the plots of shows. "Depending on the way it is integrated, it could work, but it could also be very weird. It feels like TV shows are supposed to be fictional and in a world of their own, but when you add a real-world event that drastically affects life, it blends tv with reality." 
Some television shows have an easier time adjusting. Most medical shows have decided to write the pandemic into their scripts. Medical dramas, such as Grey's Anatomy and The Resident have taken this approach.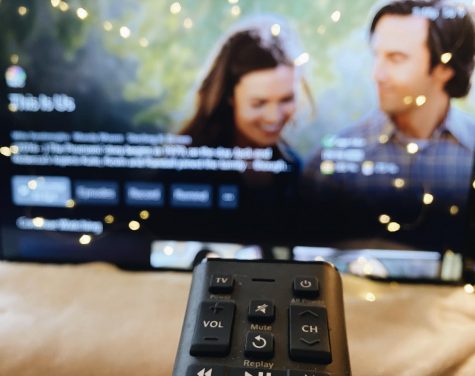 Nonmedical shows are also introducing COVID-19 into their worlds. According to TVInsider, This is Us is one of them. Part of the new plot will take place during the pandemic.
"I think it works in some situations and can be a great way to continue the plot. The new season of Grey's [Anatomy] is set in current times, and it shows the characters living through COVID. I think it's nice being able to watch something that you are also living through," Hack said. She will be watching the latest episodes. 
Ebbitt described how the pandemic has influenced shows, "It has made it better because it was interesting to hear different people's take on COVID and how to cope with it."
For those who have not started watching yet, now would be a great time to check out new shows while at home this winter.