Northside Votes in 2020 Election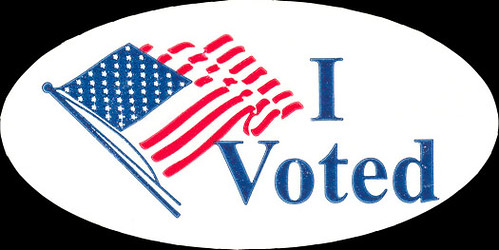 We are just a few weeks away from the 2020 General election! News stories, polls, and debates about the election have surrounded us for over two years, all leading up to the moment of truth on November 3.
Besides the presidential election, Illinois residents will also vote in the Senatorial election between incumbent Dick Durbin (Democrat) and Mark Curran (Republican), as well as a proposed Illinois constitutional amendment that would introduce a graduated income tax. With many critical elections, it is vital that eligible Northside students vote.
Young people consistently vote at the lowest rate of any age block. According to the United States Election Project, only 40% of those aged 18-29 voted in the 2016 Presidential Election, compared to almost 70% of those older than 45 years. An even greater disparity involves the low voter turnout of young people.  According to the American National Election Studies, 90% of 18-30-year-olds had an intent to vote, but less than half of them did.
"
Our voice matters, and we need to make that clear, both in the streets and at the ballot box."
What accounts for these low turnout rates? Mr. Michael Myers, who teaches AP US Government and Politics at Northside, said that "young people are understandably and predictably less attuned to politics … and don't automatically see its importance."
Some young people feel politicians overlook them. Caleb DeBarry (Adv. 103), a Northside senior and Executive Director of Vote16 Illinois, which advocates for lowering the voting age on local and state levels, explains the disconnect: "It's been obvious in recent election cycles that our politicians and policymakers, regardless of their political ideology, are putting youth issues on the backburner."
Low turnout misconstrues public opinion when older Americans are represented much more heavily than young people. 
"If you don't eventually participate and take your place as an engaged citizen," said Mr. Myers, "other people will make decisions for you, other people will be happy to use that power against you."
Although low voter turnout rates among young people can be attributed to factors such as apathy, many Northside seniors such as Andres Dominguez (Adv. 108) are excited to vote. "As the child of Mexican immigrants, I'm really proud that I'll finally be able to be the voice of my parents' and family's concerns in this country," said Dominguez. "I will be voting because I see it as my responsibility to speak on behalf of the millions of people living and working in this country who do not have the privilege to elect the government they want to be represented by."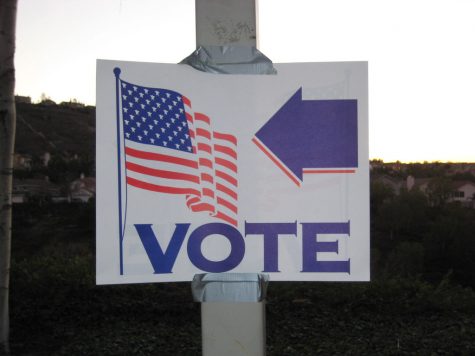 Senior Ezra Hill (Adv. 106) is also eager to vote: "It's our future, and we should decide what we want it to look like."
While high school and current events can make us apathetic, teachers and students help us remember that representative democracy only works when we participate. As Caleb DeBarry clearly puts it, "Our voice matters, and we need to make that clear, both in the streets and at the ballot box."
Here is a guide to registering to vote and voting in this election:
Registering to vote Online
The deadline for online registration is October 18.
Complete the application to register.
Registering to vote In-Person
In-person registration is available as late as on Election Day (November 3).  Bring two types of identification, one with a current address.
Go to your

polling place

or

early voting location

.

Once there, you will be able to register.

You will be required to vote directly after you register, so be sure you did your research ahead of time!  Wear a mask and be sure to follow COVID-19 safety protocol.
Voting In-Person
You do not need to bring a photo-ID or an excuse for in-person voting.  If your address has changed, you must bring two forms of identification, one with your new address.
Locate your Election Day

polling place

.  If voting early, locate your

early voting location

.

Once there, follow instructions to vote.  Wear a mask and be sure to follow COVID-19 safety protocol.
Vote By Mail
The deadline to request a ballot by mail is (received by) 5 p.m on Thursday, October 29, 2020.  The ballot itself must be postmarked by November 3.
Apply online with the

absentee ballot application

.

When your ballot arrives, read it carefully and follow the instructions to complete it and return it.

You can mail the application to the address on the envelope.  This must be postmarked by November 3.

You can also drop off your Vote by Mail "Ballot Return Envelope" to a Drop Box in Chicago.  Locations for dropoff can be found

here

.
Sources
https://theconversation.com/why-so-few-young-americans-vote-132649