Online Learning: How It's Been So Far
Since the start of the 2020 school year started online, Covid-19 has changed the way students and teachers live. Since online learning has become the new normal, Piotr Fedczuk (Adv. 205), Heigen Phuah (Adv.105), and Ms. Alice Costas, Art Department teacher, share their experiences. The students' and teacher's perspectives differ, but offer new perspectives into the variety of experiences across the Northside community.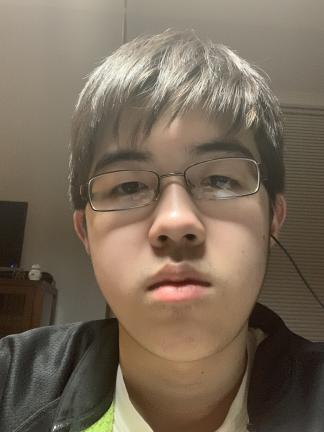 What are problems you have experienced due to online learning?
Fedczuk: "It's really easy to get distracted in class, especially when my camera is off. It's also harder to connect with people, even in breakout groups. Wednesdays feel like a waste, checking in for a minute every hour isn't very fun." 
Phuah: "Internet access is big because my internet tends to be a bit unforgiving at times, disconnecting me while I'm in the middle of class." 
Ms. Costas: "I would say the biggest struggle is gauging where students are at in terms of comprehension, and even their work process when you can't see or hear them. Also, struggles with low wifi bandwidth. I think it's really hard to be on the computer so much during a single day, but I'm getting used to it. I so, so miss the human connection, little banter in the hallways, being able to have a random conversation with a small group of students, etc. None of these are make-or-break things."
What do you like and dislike about online learning?
Fedczuk: "Teachers assign us less busywork…breaks in class are very cool and I hope we get them if we go back to school. [It also] gives me more time to do things, especially with asynchronous time and no more commute."
Phuah: "Not commuting as much. That was probably a big one, as I can put more time into other things and not miss my bus stop because I'm sleeping on the bus."
Ms. Costas: "I really like that we can make space for comfort.  For me, having a fresh cup of tea, a blanket to cuddle in, and any snack I'd like from my kitchen is a wonderful part of this and I hope my students are taking advantage of that as well. Usually, I can't hug my pet if I get really stressed during the school day, but now I can! I also think that there are some avenues it opens that weren't really there before."
Are you doing extra-curricular activities?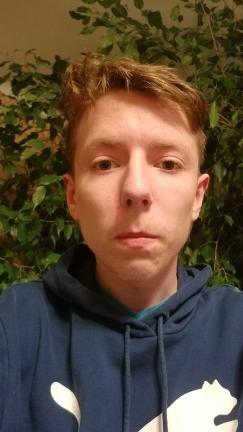 Phuah: "Mustang Reel: We've just been doing Google Meets, planning for events, receiving footage and editing it for the school. Freshmen orientation for example, we managed to make the video for that. We don't have access to our filming equipment, editing computers, etc… but the few of us have access to adobe for editing provided by the school, so we're managing."
Ms. Costas: "I wouldn't say I lead any clubs, but I serve as a co-sponsor to BSU [Black Student Union] and Isang Hakbang, and typically Kinks and Curls. Usually, we would be well into meeting with the board members, and preparing to introduce new members of the club, including starting to plan for major events."
Do you think the school is handling online learning well? If not what can the teachers and staff do to change it?
Fedczuk: "Admin: They have changed the school to be more suitable for online learning. Teachers: They're trying out new things and take the students' thoughts into account. I think they're doing a good job."
Phuah: "I think they are, especially ours. The first few days were a bit rusty, but I think everything solidified as the week went on."
Ms. Costas: "I think so – we're really lucky that we had a block schedule in place. I have many friends who teach at schools with a 1-8 schedule, and that is a true struggle… I'm so incredibly impressed by my colleagues – everyone is learning so much, trying new things, and sharing them … I also really appreciated that student requests, like…a break during class, and setting aside asynchronous time, were taken into account."
What's something you miss about school before online learning?
Fedczuk: "Nothing really. I think I have access to just about everything I had access to last year." 
Phuah: "The classroom environment and that sort of thing. In person learning. Certainly has its benefits though, my health isn't deteriorating as much as it used to, so I don't miss that part of it." 
Ms. Costas: "Kids' faces! Being able to read facial cues, body language, and all that stuff. I also just so dearly miss being in community together – all the little things that go into the ritual of school that bring us together. The dancing, the signs in the hallway, the piles of kids in the atrium, the range of facial expressions in reaction to bringing up the 20 Hour Project. I feel like we're losing so much nuance in this entirely digital realm of communication."
What would you change to improve online learning? Why?
Fedczuk: "Get rid of Wednesdays – Make clubs be after school – Provide an incentive for a student to turn on their cameras in class and make it mandatory in breakout groups."
Phuah: "I feel like there is a limit to how much we can improve online learning. We might be closing in on that limit as well. A suggestion that came to mind would have teachers check in on students, 1 on 1 on class days: see if they are in the right place. Thought that might be nice. But other than that, I don't think there is much more that can be done."
Ms. Costas: "I would advocate for less screen time and more flexibility… Loyola Academy is implementing one asynchronous day a week that is focused on the well-being of families. I worry that if we get super focused on academic achievement, we'll lose track of the very basic things so many families are struggling with right now (and to be honest, always have been)."
"
I would advocate for less screen time and more flexibility"
Do you prefer online learning over going to school?
Fedczuk:"If we would go back to school right now with all of the Covid-19 restrictions in place, then I would prefer online learning. I don't think I would be able to stop myself from giving all of my homies homie hugs. Without Covid-19, I would definitely prefer to be back in school. It's nice to see classmates in school and it would be easier to make new connections with teachers and other classmates. It also wouldn't be as awkward when talking to other classmates/teachers on Google Meets."
Phuah: "I don't prefer one over the other, though I'm glad to have been able to experience this sort of learning. It's nice to get different outlooks on life after all at times, a bit exciting seeing the world turned upside down like this. Wondering what comes next."
Ms. Costas: "190% unambiguously traditional school, although I also think we have a great opportunity here to become experts at both types and use this as an opportunity to rethink some of the things that were not working in the building."