Ruth Bader Ginsburg's Legacy Lives On
Supreme Court Justice Ruth Bader Ginsburg passed away on September 18, 2020 after a long career advocating for women's rights and civil liberties. At the age of 87, Justice Ginsburg had spent 27 years as a Supreme Court Justice after being appointed by former President Bill Clinton in 1993. Respected by members of the Northside community and the country, Justice Ginsburg inspired young women. 
Senior Likhita Aluru (Adv. 102) considers Justice Ginsburg "a symbol of gender equality in the US." Senior Luna Johnston (Adv. 108) similarly describes Justice Ginsburg as "a powerful and unwavering voice in politics and feminism." She adds, "I don't know what our world would look like without her." 
Northside civics teacher, Ms. Helter shares a similar sentiment and encapsulates Justice Ginsburg's influence for women today with a powerful statement: "The fact that, as a woman in 2020, I can attend schools, receive economic benefits, and receive medical care without first considering whether I may be limited based on my sex can be related to her influence in many ways." 
Many current high school students learned about Justice Ginsburg when they were young children. Co-president of Students United for Change, Serena Westcott (Adv. 107) recounted when she first heard about Ruth Bader Ginsburg: "You know those fun gift shops that always sell eccentric items? A common read I would find in those stores was the 'Who is Ruth Bader Ginsburg?' children's book, next to similar books sharing her activism and legacy to young readers. At the time, I didn't know much about her, but I knew that in order for such a vast collection to be on display, she must have been a special figure." 
"
Her "most significant accomplishment was trying to work away from cultural norms and surrounding women's and men's roles that resulted in economic and legal inequality""
Many know that Justice Ginsburg worked toward gender equality but are less familiar with her journey to become an attorney. Even before Justice Ginsburg's time as a Court of Appeals Judge or Supreme Court Justice, she dedicated her life to ensuring the women after her would not face the same prejudices she encountered in her career.
According to Oyez, in Justice Ginsburg's Harvard law class of 500 students, only eight of her classmates were women. Justice Ginsburg was the best student in her graduating class from Columbia (she transferred from Harvard for her final year of law school) at a time when women were especially facing hiring brick walls. Women were not compensated on par with men. After working as a professor at both Rutgers College University Law School and Columbia (but before her time as a justice), Justice Ginsburg took six cases to the Supreme Court as a part of the Women's Rights Project under the American Civil Liberties Union.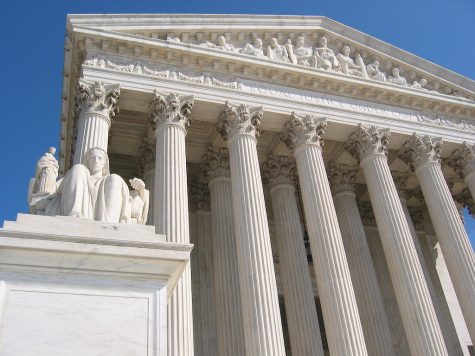 As a powerful influence on the nation, Justice Ginsburg helped to not just expand women's rights, but she challenged perceptions of gender roles as a whole. Her "most significant accomplishment was to challenge cultural norms surrounding women's and men's roles," shared Ms. Veronica Hetler, social science department teacher. For example, according to The Library at Washington and Lee University School of Law, two of the six cases Justice Ginsburg argued before the Supreme Court, Califano v. Goldfarb and Weinberger v. Wiesenfeld, involved social security benefit differences between men and women. Men whose wives had died were not given the same benefits as women whose husbands had died. In both cases, Justice Ginsburg was the attorney who won the case in favor of her client, establishing the expectation of equal social security benefits for both men and women.
According to Oyez and Sasha Zients at CNN, when Justice Ginsberg became a Supreme Court Justice herself, she dissented in Ledbetter vs. Goodyear Tire & Rubber Co.. The Majority had decided against Ledletter, who was being underpaid in comparison to her male coworkers. Shortly after, the "Lilly Ledbetter Fair Pay Act of 2009" passed due to Justice Ginsburg's incredibly influential statements in her dissent.         
It would take hundreds of pages to properly include all the cases for which Justice Ginsburg argued, influenced, or wrote a decision.  However, nearly everyone interviewed consistently mentioned her work to protect civil rights, such as legalizing gay marriage and providing equal pay and protection to women in the military. 
Her passing was especially sobering for those who have admired Justice Ginsburg for their entire life.   
"I was shocked. I am still shocked. I still don't think I have really processed that she's gone," Luna Johnston (Adv. 108) said. 
"
I was shocked. I am still shocked. I still don't think I have really processed that she's gone"
Despite Ginsburg's last wish to not have her seat filled until after the election, President Trump is beginning the process to fill the open seat. "The President has the ability to nominate an individual for membership in the Supreme Court and the Senate needs to hold confirmation hearings to approve the nomination," Ms. Helter explains. According to a White House Briefing on September 26, Trump chose Amy Coney Barrett to fill the vacancy. 
On the National Public Radio, Nina Totenberg described Amy Barrett as highly conservative, especially regarding issues such as abortion, gun control, and healthcare. She follows the originalist perspective on rulings, interpreting the Constitution in the way the Founding Fathers would. "[H]er stance regarding reproductive health is worrying because her vote can help overturn Roe v. Wade, a monumental stride for women's rights. She has also publicly stated that she would vote to repeal the Affordable Care Act, which would be a huge issue for the millions depending on that access to healthcare," Likhita Aluru (Adv. 102) said.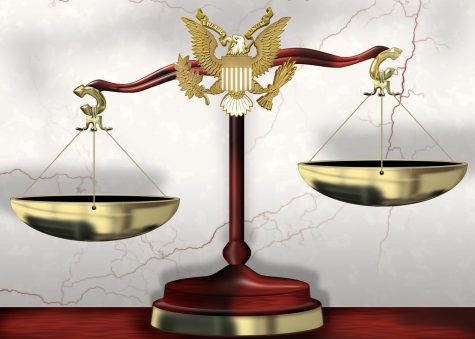 Now that Trump has selected his nominee, there is typically a long process for approval by the Senate. However, Ms. Helter points out the impact of the upcoming election on the nomination. "The change in the present situation is that we are [close to] the election, and early voting has begun in many states." Ms. Hetler especially remarks on the differences between the current situation and when former President Obama nominated Merrick Garland to replace Justice Scalia four years ago. "The concerns that are emerging in the current nomination of Amy Barrett are that the proceedings are being expedited by the Republican-controlled Senate. This is in direct contrast to March of 2016 … In [that] case, Senate Majority Leader Mitch McConnell declared that any nomination would be null and void and that the next justice should be chosen by the next president. That argument is in direct contrast with McConnell's current actions in the Senate." 
"
I hope that Northside Students feel empowered to participate – whether that is supporting groups and organizations in their neighborhoods, or voting, or being informed"
Students can have an influence on the government. Ms. Helter encourages students to use their voices in our democracy. She urges students to actively participate to protect their rights. "I hope that Northside Students feel empowered to participate – whether that is supporting groups and organizations in their neighborhoods, or voting, or being informed." She especially encourages young people to participate, stating "the active participation of young people will be essential to our country's ability to sustain a democracy that works for everyone." 
For those who are too young to vote in the upcoming election, Westcott provides some insight, "I encourage everyone under voting age to use their voice wherever they can. Look for opportunities to participate in phone/text banks, talk to your friends and family, and just keep your foot on the gas." 
For those students who are eligible to vote, they should be sure to exercise their right to vote this fall. 
To register to vote in Illinois, visit https://ova.elections.il.gov/Step0.aspx. 
Sources:
https://www.whitehouse.gov/briefings-statements/remarks-president-trump-announcing-nominee-associate-justice-supreme-court-united-states/
https://www.oyez.org/justices/ruth_bader_ginsburg
https://libguides.wlu.edu/c.php?g=601727&p=4166850
https://www.usatoday.com/story/news/politics/2020/09/18/ruth-bader-ginsburgs-last-wish-replaced-different-president/5832544002/
https://www.npr.org/2020/09/28/917554001/amy-coney-barrett-a-dream-for-the-right-nightmare-for-the-left
https://www.cnn.com/2018/08/22/politics/rbg-podcast-lilly-ledbetter-cnntv/index.html.