The New CPS Grading Policy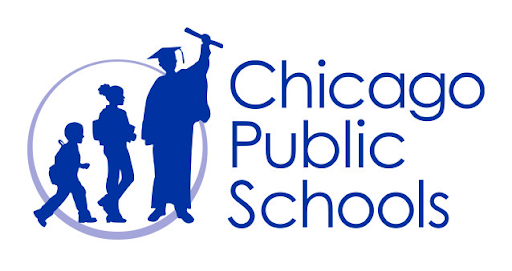 On April 30, Chicago Public Schools announced a modified plan for 4th quarter grading — resulting in mixed reactions from students across the district. From Instagram memes to petitions to PSAs, students were not shy in voicing their opinions on this switch. Northside implemented the new grading policy on May 11.
The policy requires teachers to input assignment grades on the usual A-F scale. If a student is able to retain or improve the grade they had before remote learning began, the student would earn that letter grade for the semester. However, if a student earned a letter grade higher than a D but lower than their Quarter 3 grade, they would be issued a 'Pass.' The student would earn course credit and the grade would not impact their GPA. If a student earns below an F, the course would be marked "Incomplete" and the student would have to engage in summer credit recovery.
"The challenge of defining what grading should look like during remote learning while moving students forward is a complex one," The Remote Learning Grading Guide for Parents and Families states. "From the start, we committed to the idea that grading during remote learning should do no harm to a student's academic standing… we remain committed to that idea."
However, some students feel that CPS is going against this idea with the sudden switch to numerical grades for assignments.
"I understand that the new policy is a way to get students to take their work at home seriously, but I'm not that supportive of how our grades can go down," Rachael Nguyen (Adv. 201) said. "I feel like we should just get a passing grade for at least doing the work instead of a numerical value that is still passing, but could lower our grade."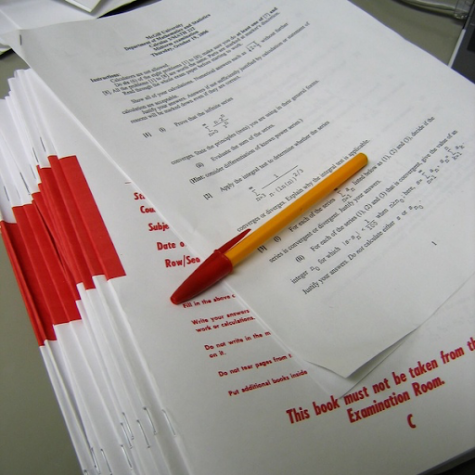 Some students view the 'Pass' system as unfair, especially when considering college admissions. Colleges have to assume that you received anywhere from a B to a D in a course. Justin Chang Stauffer (Adv. 102) said, "If you end up getting a B but your final grade is just a "Pass," colleges might think you got a D." This could eventually play a large role in future college admissions for Juniors, Sophomores, and even Freshmen.
The Remote Learning Grading Guide also states, "If a student engages weekly and completes all packets by the end of the fourth quarter, they will earn a Pass (P) for their… final grade (high school)."
"[The policy] punishes those without access to the internet." Piotr Fedczuk (Adv. 205) said. The grading policy puts students who are working with physical learning packets at a disadvantage.
"At Northside, we are fortunate to all have Chromebooks. But that isn't very useful to a family that doesn't have access to the internet in the first place," Ryan To (Adv. 209) said.
Mandatory Google Meets and active participation may encourage some but can be a barrier for others with household responsibilities. "People have a lot of responsibilities which could keep them from joining a Google Chat or doing their work. [It may] also prevent them from contacting their teachers to tell them about their situation," Xochilt Estrada (Adv. 204) said. "So if you miss an assignment or just don't go to enough Google Meets, then your grade drops."
Overall, the grading policy has certainly caused a new sense of stress for students.  While the policy might motivate some, it  can take a mental toll on others in an already challenging time.
There are some positives that come out of the grading policy. Many students are happy that incomplete work from before the implementation of the grading policy will not count towards their overall grade.
Some students also appreciate the fact that their GPA could not be negatively impacted by their performance during remote learning.
"I think a positive of the policy is that our GPA wouldn't be affected, and that we would get a passing grade if our average this quarter is in the range of a passing grade," Nguyen said.
Northside teachers play a large role in making this policy run smoothly. Through their understanding and ability to communicate with students, teachers help students meet performance standards.
"I don't approve of the policies CPS has put in place, but I appreciate what the administration and teachers at Northside have done to adapt to it," To said. "Teachers care about their students and don't want them to get a pass, so they try to provide opportunities to raise grades."
Since the implementation of the grading policy, teachers have been more flexible in enforcing deadlines for certain homework assignments. This eases a lot of the stress students experience from remote learning and the current state of the world.
"I have been more able to pace myself in doing my work because none of my due dates are concrete," Kieran Cuddy (Adv. 203) said. "I have been able to set a time that I'm going to sleep and if my work isn't done by then, I can just turn it in a day or two late."
With the end of the school year being so near, CPS is unlikely to change the policy–despite the backlash they have gotten from students and parents. As CPS expressed in their guide, it is difficult to define what grading should look like during a time like this.
Finding a balance between a grading policy that motivates students while not causing an unnecessary amount of stress is difficult. As Fedczuk said, "Under the circumstances, I don't think there are that many better options."
About the Contributor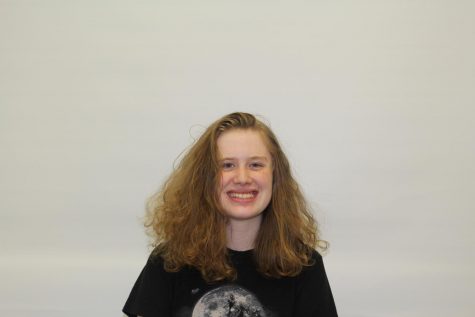 Iliana Garner, Assistant Editor




Iliana is a junior at Northside and is the Assistant Editor of the Hoofbeat. She loves being a part of The Stampede yearbook committee as the co-editor-in-chief...