How to Stay Healthy during Quarantine
The stay-at-home order issued by JB Pritzker in response to COVID-19 has created a new normal for us. Gyms, public parks, and schools have closed in order to stop the spread of the virus and keep us safe. With our daily lives changing drastically, it left many people wondering how they were going to continue working out.
Staying at home poses a big challenge for those wanting to remain physically active. In response to this, famous YouTube creators like Chloe Ting and Pamela Reif have created workout challenges on their YouTube channels for people to follow. They have created easy-to-follow playlists for people to keep up with while maintaining a balance of exercises each day.
Along with YouTube workouts, the World Health Organization published tips for remaining physically active during this time:
Take short active breaks throughout the day
Follow an online exercise class
Walk, even in small places so that one can continue to stay active
Relax by using meditation techniques
Mental health is just as important as physical health. Staying healthy during quarantine does not only mean working out constantly. Keeping a well-maintained sleeping schedule and reaching out for emotional support are equally important. By going to sleep at a reasonable hour, students can continue to keep up with remote learning classes and assignments. Keeping in touch with friends and family as emotional support can also have huge benefits. This is a good way to not lose touch of interaction, even if it's through a screen.
Some different ways to keep in touch with your loved ones are through FaceTime, if you have an Apple device, or through Google Duo- this way you can video chat to stay in touch. You can also use House Party, which is an app where you can video chat and play games at the same time. It's important to talk to people, and not only through texting, because sometimes talking on the phone can make you feel as though you are with that person physically. Many people are staying connected through quarantine by playing video games, such as Animal Crossing which has become a big hit recently.
Another healthy way to clear your mind is to start to write in a journal. It's a good way to empty your head and put your thoughts into words. Doing arts and crafts can also help you to make sure you are keeping your brain active.
The transition to online learning was challenging for the Northside PE department. Without the ability to have class in person, PE teachers have had to get creative with their lessons. However, they successfully came up with great solutions.  Some classes have sent out workout schedules and workout journals that each student is supposed to complete by the end of the week. Other classes have met using Google Meet to work out together so they don't have to do it alone.
Even though we don't know what the future will look like for the time being, it doesn't mean we have to go through this quarantine alone. Use this time to take care of yourself mentally and physically. Be active with your body and your mind, make sure you are expressing yourself. Just because the city might be on lockdown, that doesn't mean that your mind has to be.
About the Contributor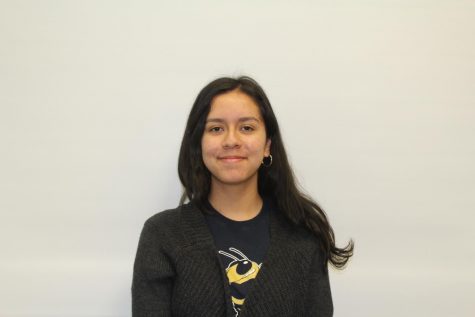 Alina Rivera, Arts and Entertainment Editor: Culture




I am the editor for Arts and Entertainment: Culture. I enjoy going to loud concerts and watching action movies.