College Admissions Amid COVID-19: A New Way for the Class of 2021
The novel coronavirus pandemic has altered numerous aspects of life. Stay-at-home orders are in place across the world, causing school and business closures.
As complex as the college admissions process is, COVID-19 is adding an extra layer of complications. In light of the cancelation of the April 14th in-school administration of the SAT, college campus visits, and the annual Case Study night, there are many uncertainties for juniors.
Here is a list of the most crucial updates regarding college admissions this fall:
1. A growing number of colleges and universities will be test-optional
Many prestigious universities have announced that they will no longer require SAT/ACT scores for the Class of 2021, including the following:
Boston University
Cornell University
Northeastern University
Pomona College
Tufts University
Tulane University
University of California system (all nine campuses)
Click here to see the full list
"
The lack of a standard metric provided by test scores will likely mean an increased emphasis on grades."
Students should note that test-optional does not mean you are prohibited from submitting test scores, but rather if you decide not to, you will not be penalized. In fact, the admissions website of Cornell University states that "those results (SAT and/or ACT scores) will continue to demonstrate preparation for college-level work." However, the lack of a standard metric provided by test scores will likely mean an increased emphasis on grades.
2. Demonstrated interest will be tracked virtually
Demonstrated interest is the extent to which a student proves their genuine curiosity in a college through official campus tours or engagement at a college fair.
According to the National Association for College Admission Counseling, 39.2 percent of colleges rated demonstrated interest as having a considerable or moderate effect on admission decisions, including reputable institutions such as Northwestern, Duke, and Rice University.
The majority of college campuses across the nation have transitioned to online learning meaning visitation programs for prospective students have been canceled. These tours are not only imperative to get a feel of student life and explore academics, but also show the university that you are enthusiastic about attending.
Students can still demonstrate interest by signing up for a college's mailing list and opening emails and subsequent links sent by colleges. Additionally, virtual tours and Zoom sessions are being offered by individual institutions that will require student information for attendance purposes.
3. Second-semester grades will not hold as much weight
Colleges realize that this is an unprecedented time for high school students. Schools in Washington closed as early as March 11 while schools in Idaho closed almost two weeks later on March 24. Some high schools are using remote learning while others are implementing e-learning.
The inconsistency among high school grading policies during the spring semester is rampant, from regular A-F grading continuing, no grades being given at all, or all students receiving pass or fail grades.
School districts with high low-income populations, like Chicago Public Schools, are attempting to mitigate harm to students without access to technology or internet connection. On the contrary, more affluent school districts are assuming conventional schedules with usual risk of grade standings being lowered.
Due to the disparity in grading methods across the nation, the impact of second-semester grades on student GPAs will be viewed within the context of first semester.
4. The application pool will be larger and more competitive
Not only is COVID-19 affecting the college process for the Class of 2021, but it is also affecting that of Class of 2020.
According to Brian Communications, 40% percent of parents said they would delay sending their senior to college this fall due to COVID-19. This means that current seniors are deferring until 2021: holding a seat in the Class of 2025 (the class current juniors will be applying for.) Additionally, seniors are taking gap years and will be applying with current juniors which translates to fewer seats and more applicants.
Boston University was the first college to cancel in-person classes until 2021, and many other institutions, such as Harvard University, are considering the possibility as well.
Fewer seniors and their families desire to pay full tuition for online classes and the next opportunity for a full year of in-person instruction will likely be in the fall of 2021 after the COVID-19 crisis has settled.
Should colleges require the SAT/ACT for seniors next year?
No (80%, 4 Votes)
Yes (20%, 1 Votes)
Total Voters: 5

Loading ...
About the Contributor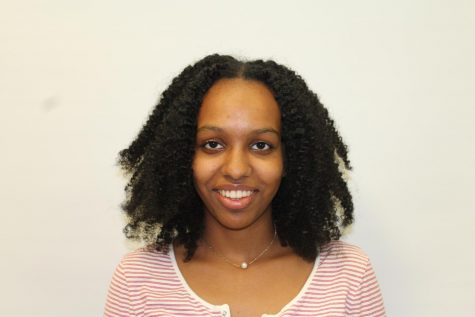 Yomileigh Abdi, Editor-in-Chief




Yomi is a senior at Northside and the Editor-in-Chief of the Hoofbeat. At school, she is a member of the Economics and Investment Club, Black Student...