10 Ways to Pass the Time During the COVID-19 Lockdown
It feels like months have gone by since Governor J.B Pritzker ordered the closure of all Illinois schools. Due to stay-at-home orders and social distancing guidelines, we have found ourselves unable to leave our homes and participate in our regularly scheduled activities.
"
Many of us have searched for ways to pass the time as we continue through this quarantine.
Many of us have searched for ways to pass the time as we continue through this quarantine. Now that remote learning is in full effect, students have been able to preoccupy themselves with their studies. Yet, many still find themselves mindlessly scrolling through social media in their free time. 
The Hoofbeat has created a list of a few ways that you can pass the time and avoid that mindless activity.
1. Watch a good movie. Have a movie you've always wanted to watch but never got around to? Perhaps you are looking for ways to soak in more culture? Kicking back and watching a good movie with your family is always a good way to spend your time. If you are looking for a list of movies, check out Roger Ebert's list of great movies, courtesy of Mr. Hennagir.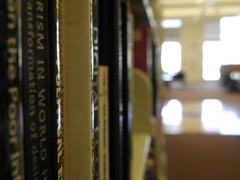 2. Set out time to read. Time can seem to pass by so fast during quarantine. Reading allows you to stay grounded and focus your attention. Set out at least 30 minutes each day to read the news, a book you have always wanted to read, or re-read your favorite book. Looking for something to read? Northside has provided students access to multiple free online databases and libraries. You can find all the available resources in this document.
3. Start exercising again. Since PE classes and sports have stopped meeting in person, many are unmotivated to exercise. However, exercise is essential to stay healthy and happy. There are many home exercises that you can do, even without workout equipment. Start looking into those home exercises and plan a personal workout routine! If you need an idea of where to start, check out this list of easy home workouts.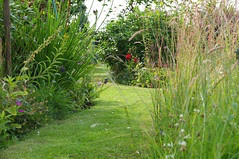 4. Revisit the outdoors. Because we have lately found ourselves staying inside for a lot of the day, we can forget the importance of going outside and absorbing the sunlight. It is incredibly important to get out and spend time in nature. There are ways to do this while social distancing. You can take walks in a nearby forest preserve, drive around the block, or even hang out in your backyard. Just remember to always wear a face mask while in the proximity of others.
5. Start a diary. We are all living through a historical event, so your personal experience is important. Write or record a diary documenting anything from your day to day routine to current events to your personal thoughts on the current situation. Who knows, it may be something to look back on and show to your grandchildren 50 years from now.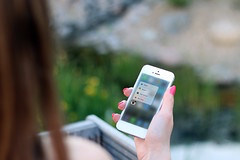 6. Reconnect with friends. Since we have gone into quarantine, we have not been able to hang out or talk with our friends. If you haven't already, maybe you should send a simple text checking in on those friends. Although you are not able to see your friends in person, you can always hang out with them virtually. Applications such as Hangouts, Netflix Party, and Discord give you the opportunity to create groups with your friends. Play games online together, stream a movie, or just call them to hang out!
7. Consume culture. Due to the pandemic, many cultural institutions were forced to close down. Many, however, still offer virtual visits. Operas and theaters are streaming performances, artists are holding virtual concerts, and museums are offering virtual visits. In fact, the Field Museum and many other cultural institutions are offering free virtual visits and educational resources. Check out this website to learn more about institutions offering virtual visits.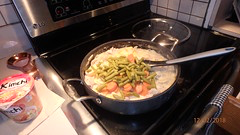 8. Get creative. From painting to making music, taking up new creative endeavors helps you stay preoccupied. If you need ideas on what to do, DIYs (do it yourself projects) are always a great place to start. You have the entire internet at your disposal, assuming you are able to read this article. Look up tutorials for DIY projects using the materials you already have at home. If you're not big on DIYs you can always undertake other creative projects such as cooking.
9. Learn a language. In this day and age, it is incredibly easy to learn a new language on your own. Use apps such as duolingo to fine-tune the language you are already learning or pick up a completely new language. You can also practice your language by consuming media such as movies, songs, and books in your chosen language. Spotify also offers a variety of foreign podcasts that are both interesting and help you pick up a language.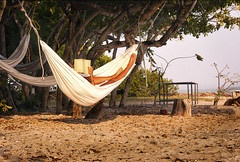 10. Take it easy. Remember that you are under no obligation to be productive during this time. These times are difficult for everyone. You should not feel bad that you haven't taken this time to learn new skills or completely reinvent yourself. Sometimes it's best to take the time to put on Netflix, pull out the snacks, cozy up in bed, and rest. 
If you are looking for more tips on how you can pass the time, the Epidisctraction Google Classroom is a resource created by teachers and staff to escape the stress quarantine may cause. On the page, you will find resources and other creative activities you can participate in during quarantine. To join, use the classroom code povvnp.
Which activity have you engaged in to pass time during the COVID-19 Lockdown?
Watched a good movie or read a book. (64%, 7 Votes)
Learned something new: cooking, painting, building a robot, etc. (36%, 4 Votes)
Total Voters: 11

Loading ...