The Students' Guide to Voting this March
If you will be 18 on or before Nov. 3, 2020, congratulations! You are eligible to vote on March 17. The first step to voting is making sure that you're registered. It is no longer possible to register online or via mail for this election, but it is a good option for future elections and may be more accessible than going to a registration location. However, if you are still looking to register to vote, you have other options as well.
Certain Cook County Clerk offices have a grace period for registration. You must bring two pieces of identification, and at least one must have your current address. Many forms of ID/mail are accepted (here is a list), and you can even use your Northside school ID! You will have to cast your ballot immediately after registering, so be prepared and do your research beforehand.
You may also register at your polling place on the day of the election. If you choose to do this, be sure to bring the same two pieces of ID and view your voter information on the Board of Elections website to find your polling place, sample ballots, and the contact information of your public officials.
If you are already registered, your next step is to go to your polling place that is listed on the Board of Elections site and on your voter registration card. Polls are open from 6 a.m. to 7 p.m., and as long as you enter the polling place before closing time, the workers have no reason to deny you a ballot. Bring the required ID if you still need to register. If you don't, bring at least one form of ID just in case, along with your voter registration card.
When you arrive at your polling place, there will be two different tablets running: one for registration and one for ballot distribution. Follow the signs and go to the appropriate one. The election judges are there to assist you if you need any help. In order to receive a ballot, you will fill out an application. It is very simple: it asks for your name, address, birth year, and signature. The poll workers will fill out the rest. When you turn in your application, you should have no trouble getting your ballot and you should not need to show your voter card or ID.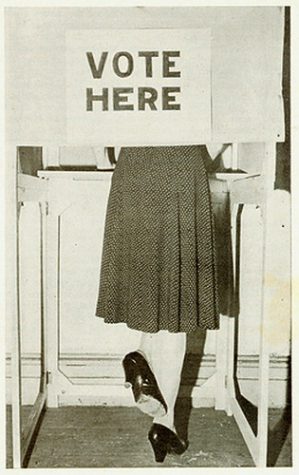 If for any reason you would rather do it on a touch screen, ask your poll workers! They are required to explain how to use it and everybody has the right to use whatever ballot they feel most comfortable with.
Your ballot should look much like the one you found on the website, but there will be bubbles next to the candidates' names. Fill in the bubble for the people you want to be elected, like on a standardized test. If you don't understand your ballot, ask your poll workers for a demonstration, as they have sample ballots for that very reason.
After you fill out your ballot, take either the ballot itself or the printed code from the electronic ballot to the ballot scanning box. There will be a worker there to show you how to scan it and give you your "I voted" wristband. Now you get to wear it proudly for the rest of the day!
Filling out the ballot is probably the easiest part of voting, but there are some situations that may complicate it, like if you want to abstain from voting or write in a candidate. If you choose to abstain, you have every right to do so, but if you just stay at home and don't show up to the polling place you will just add to the number of young people who didn't vote. If you still want your voice to be heard, you can go to your polling place and turn in a blank ballot.
Everyone has the right to put any candidate they want in the write-in space, but only some candidates are on the official write-in list. If your candidate is not on the list that the judges are given, they have to send it in a separate package and it will not be counted. It's fine to not vote for an office, but if you want to make the judges' lives easier and ensure that your vote counts, do not put anything snarky on the write-in line.
"
However, you should also make sure you know your voter rights."
The poll workers are there to help you, so don't be afraid to ask questions! However, you should also make sure you know your voter rights. If you went to the wrong polling place or if there is some sort of error and the judges say they can't give you a ballot, you still have the right to vote! Ask for a provisional ballot and fill it out like you normally would, then be sure to check its status.
After March 17, you can still get involved in the election process! You can view the election results, apply to be a student election judge if you are a junior or senior, and stay up to date so that you will be ready to vote on Nov. 3. If you are a senior going out of town for college, make sure you register to vote before you leave. You can also vote by mail as long as you are registered in Chicago.
Now, get out and vote!
About the Contributor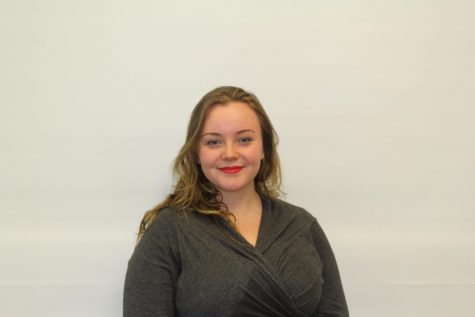 Kiera Steckelberg, Sports Editor: Women




I am the women's sports editor for The Hoofbeat. In my free time, I participate in various sports, including diving, axe-throwing, equestrian vaulting,...