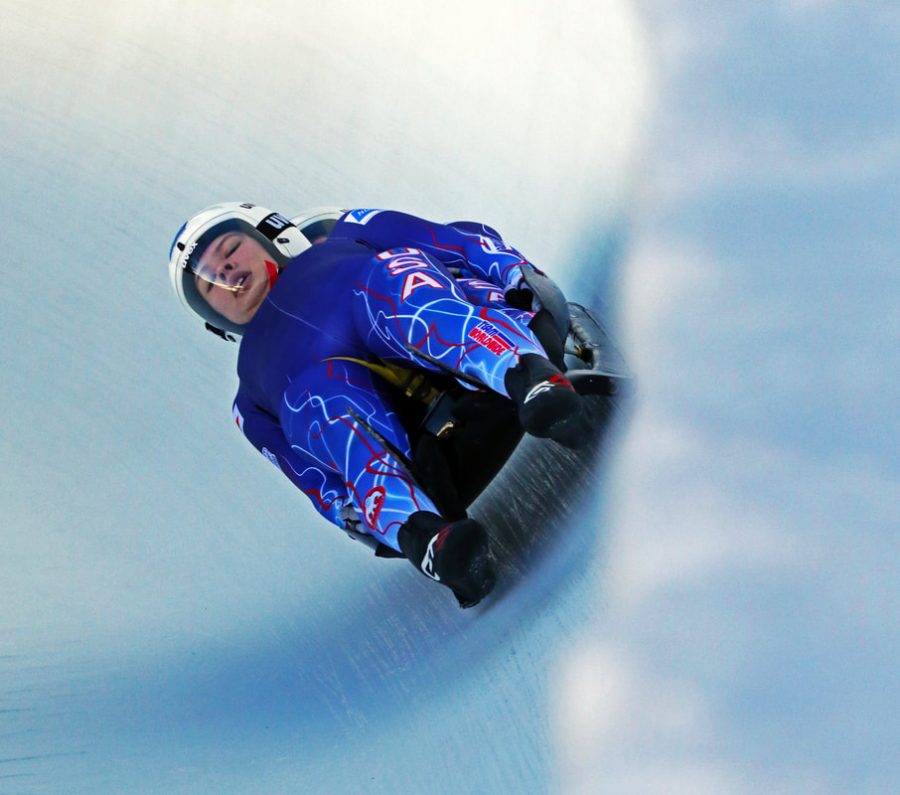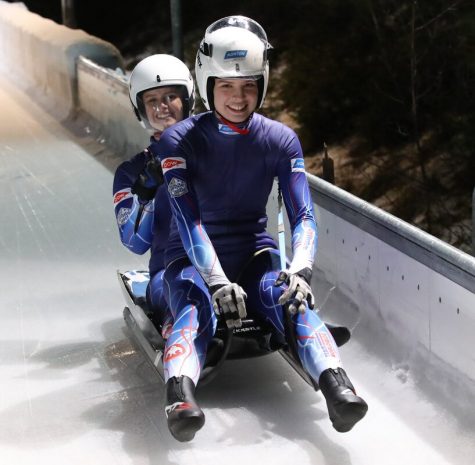 At just 16 years old, junior Maya Chan (Adv. 101) became a Youth Olympian, qualifying for the Winter YOG (Youth Olympic Games) this past January. "I never thought I would actually make it this far in the sport," Chan says. "I got into luge through the USA Luge White Castle Slider Search program at age 11."
This year, Women's Doubles Luge was one of the five new events introduced at the YOG. The sport requires a tremendous amount of trust between both partners where the taller luger lays on top of the shorter luger. The luge riders then hurtle down a slippery ice track at great speed, relying on reflexes for steering. Raising the stakes higher, the riders have no protection should they make an error.
Chan has been a part of the USA Luge Junior National team since 2015 and has earned several medals and achievements in both local and national competitions. This year though, Chan went international as she earned a spot alongside the rest of her luge team to participate and compete in the 2020 Youth Olympics in St. Moritz, Switzerland.
Maya Chan and her partner, Reannyn Weiler, became the U.S's first Women's Double Luge team to compete in a junior world cup in 2018 at the Utah Olympic Park for the International Luge Federation Junior World Cup. Following those steps, they became the first female luge duo from the United States to participate in the Winter YOG.
At the YOG, Chan and Weiler landed 4th place overall among their two-race run, falling just .197 seconds of a bronze medal. "I'm really happy with how our first run went and think that we could have done a lot better second run. But, I'm very happy with the 4th place finish overall," Chan says.
Looking back at the many accomplishments during the process of qualifying for and throughout the YOG, Chan said, "It was really exciting to represent the US in women's doubles for the first time in an Olympic related event." And often with every sport, athletes undergo obstacles during their event. Chan notes the complications from the race track: "It's built from scratch every year from ice rather than starting with a concrete base like every other track… all the curves are always a little bit different every year and it takes a bit to adjust to the differences."
"Overall I would say the experience was really amazing," Chan said. "It was very different and super fun to be in an environment with so many new athletes from different countries and sports."
Career Stats:
2019-20 SEASON (with Reannyn Weiler)
16th place in first Igls, Austria Youth A World Cup women's doubles race
8th place in second Igls, Austria Youth A World Cup women's doubles race
8th place in first Koenigssee, Germany Youth A World Cup women's doubles race
8th place in second Koenigssee, Germany Youth A World Cup women's doubles race
6th place in Altenberg, Germany Youth A World Cup women's doubles race
2018-19 SEASON (with Reannyn Weiler, finished 4th in overall Youth A World Cup standings)
Silver medal in first Park City, Utah Youth A World Cup women's doubles race
Silver medal in second Park City, Utah Youth A World Cup women's doubles race
Bronze medal in St. Moritz, Switzerland Youth A World Cup women's doubles race
https://www.teamusa.org/usa-luge/athletes/Maya-Chan