Disney+ is a Must
The launch of Disney+ in early November brought a wave of nostalgia for many teenagers and young adults with the comeback of famous television shows from the early 2000s.
The new streaming service combines classic Disney shows and movies with Disney properties Pixar, Marvel, Star Wars, and National Geographic. At as low as $6.99 per month, users can experience all their old favorite TV shows like "Hannah Montana" and "Kim Possible," at the comfort of their own pace. Along with throwbacks, Disney introduced new original Disney + shows such as "Star Wars: The Mandalorian," "High School Musical: The Musical: Series," and "Marvel's Hero Project."
Disney is not the only television company that has created its own streaming platform. HBO, CBS, and Amazon have all tried mimicking the success of Netflix's on-demand streaming model, which has produced several award-winning originals including "Roma" and "Orange is the New Black."
The launch of Netflix in 1998 revolutionized the film and television landscape. Today, on-demand streaming services are replacing traditional television services. In 2017 alone, 2.2 million Americans dropped their cable network. The rising successes of these streaming services have made many Americans decide to cut the cord.
The success that these streaming services have gained comes as no surprise. According to a study done by the Pew Research Center, six out of ten young adults in the United States use online streaming for entertainment. The advantage of having access to your favorite TV show or movie at any time is enough to draw in plenty of young people.
Along with the cheap cost of membership, there are other factors that contributed to the downfall of cable networks. Number one: convenience. There is no more rushing home to catch your favorite TV show or missing them due to your busy schedule. The flexibility these platforms provide is one of the many reasons people invest in memberships. Also, the need to record episodes no longer exists as the platform automatically saves your progress. Lastly, there is a huge diversity in streaming service options depending on one's interests. With the release of Disney+, the selection just got bigger.
The success that these platforms have earned is also a huge feat. With the rise of on-demand streaming services, we can see more of these platforms emerging in the future as an alternative to cable.
About the Contributor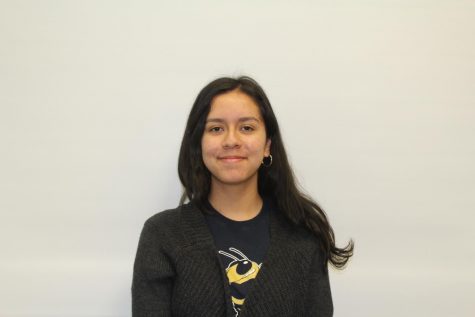 Alina Rivera, Arts and Entertainment Editor: Culture




I am the editor for Arts and Entertainment: Culture. I enjoy going to loud concerts and watching action movies.